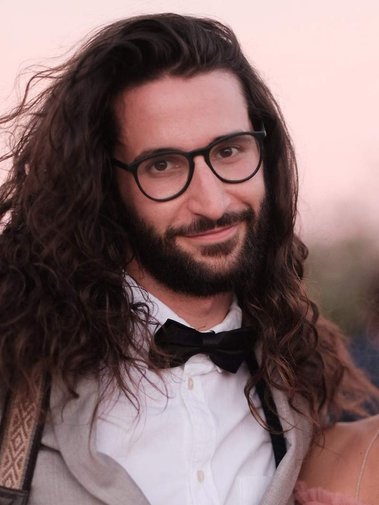 Hey I'm Jack! I'm an international wedding photographer and occasional Jesus impersonator.
My photography doesn't look like the bright stuff of glossy magazines, nor the dark style of "alternative" photographers. Just real moments in a natural style, to help you keep those memories for a lifetime. Less posing and more fun, take away the boring bits and add some rock & roll instead.

I have shot more than 100 weddings in 15 countries, from small elopements of 2 to big Indian parties. everywhere from Swedish castles to Australian wineries. I know how to be a calming addition to the day and a fun addition to the night.

Pricing starts at £2,150 / 2.500€ for Saturdays in peak season. I offer discounts for off-season, small weddings, and weekday weddings.
Say Ciao

Please drop me an email if you would like to check availability and I will get back at you as soon as possible.
I would love to hear a bit about yourself and what you have in mind for your wedding.

You can use the form or contact me directly at jack@jackdavolio.co.uk
Speak soon!
I travel all the time
I have shot everywhere in Europe and as far away as Australia, Mexico & the USA.
Nowhere is off limits and I love to explore and discover new places.

How did I get there?
One evening, in Scotland, after shooting for 15 hours I was in a room witnessing the Hindu ritual of the groom taking the bride from her parents' home, to symbolise the start of a new family.
Everybody started crying.
The bride, her parents, cousins, the little kids and the old grandparents. Even Satpal, behind his video camera. My eyes started getting wet, it was just impossible not to. That was the first time I had tears in my eyes in quite a long time. That is when I knew I wanted to become a wedding photographer. I felt like there was the centre of the universe, with those people in that moment, and nowhere else was more important.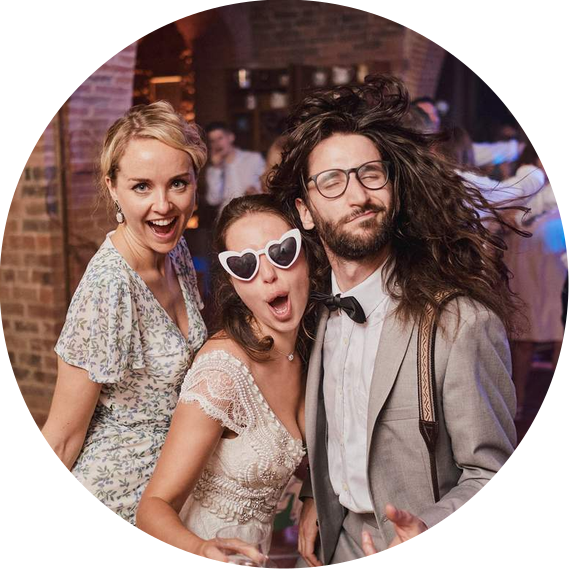 More about Jack
I was born in the region of Parmesan cheese in Italy.I left for Scotland at the age of 18 where I studied a bit of Psychology before starting to work as photographer.After 4 years in Edinburgh, I moved to London where I attended a world class workshop, and started filling up my summers with shoots all over Europe.
~
In 2015 I moved to Barcelona for a while before moving to Melbourne in the fall, as Barcelona was not far enough from London. It was amazing to fulfil my dream of skipping a winter by relocating to the southern hemisphere.
In 2016 I shot in 9 European countries and travelled through a total of 15 including Australia, New Zealand & Indonesia.
2017 was an adventure filled year that took me to Burning Man and my first wedding in Australia, while moving back to Barcelona.
in 2018 I felt like I won the lottery by meeting my girlfriend Rosie, at a Danish Burning Man regional event. I quickly moved to Denmark.
2019 kicked off with a super fun wedding in Mexico followed by weddings in Australia and all over Europe. Every year I feel like it has been the best year ever. And this one I have also been a wedding celebrant for the first time.

2020 has been cancelled. I was meant to shoot everywhere from France to Sri Lanka, and everything got sadly cancelled or postponed. Will see you all later when this is all over.

2021... Well. It could have been worse, I guess. But I'm looking forward to the next one.


How I shoot

I think you should enjoy your wedding first of all and I would never "command & control", but let the day unfold and capture great moments as they happen.
I never ask anyone to "do it again", you are not there to act, and we do not want your photos to look contrived.
I often shoot from the hip to be even more discreet. The cameras I shoot with at the moment are very small and hardly noticeable. I am not the type to lift a half meter long cannon-lens into someone's face. I respect your personal space and I don't get in the way of the guests' point of view.

I also like to get involved during the party so as to get people to give their best. Oh and I never say no to a gin & tonic!