Paloma & Foxy Freddie got married in the middle of Nowhere, which is an European Burning Man event that takes place yearly in Spain.
Paloma wore the most colourful dress you can think of, they exchanged Tequila instead of rings, and they inspired all of us present with their commitment, love, and authenticity.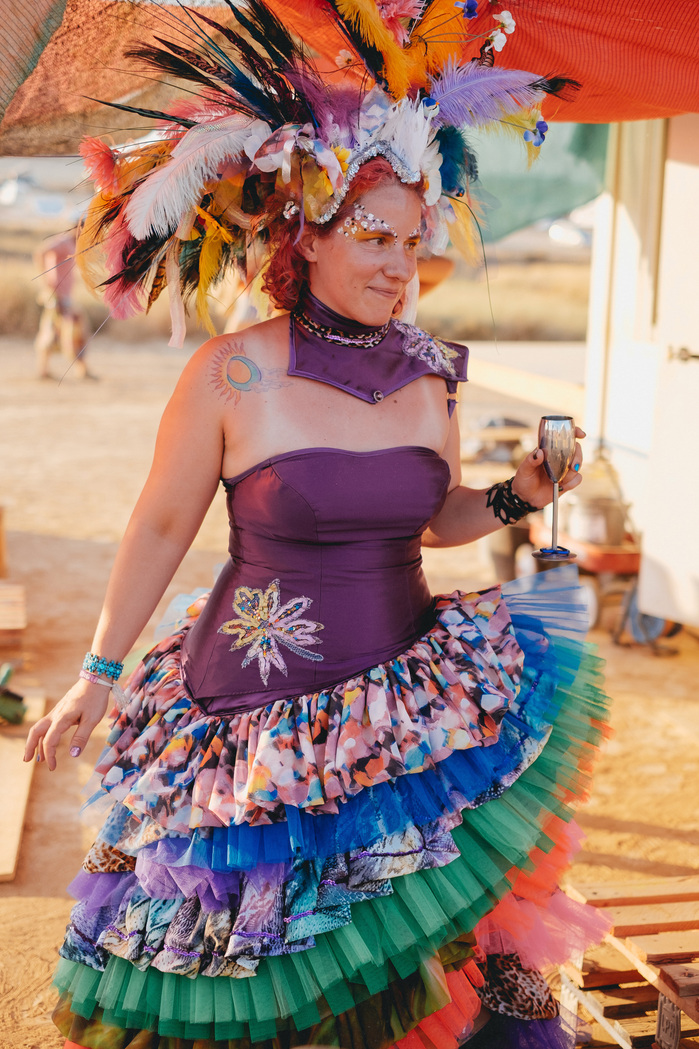 When ready, clad in her glorious feather head-piece and spectacular handmade rainbow dress by Tuytututus, Paloma got onboard the Erotikar and was escorted to the ceremony in a cage, with music from the moving art-car.
When approaching the Middle Of Nowhere in the blistering heat, the excitement could be felt in the air.. This was one of the rare moments in which a sign warned that the event was being captured, in a festival with otherwise strict photography rules.
With generous donations of Cava and Margaritas made by the Flamin Merkins, the party was a blast. It went straight to a full tent of drinking and dancing, until it quietened down at sunset for people to circle a giant lighthouse art installation in the middle of la playa.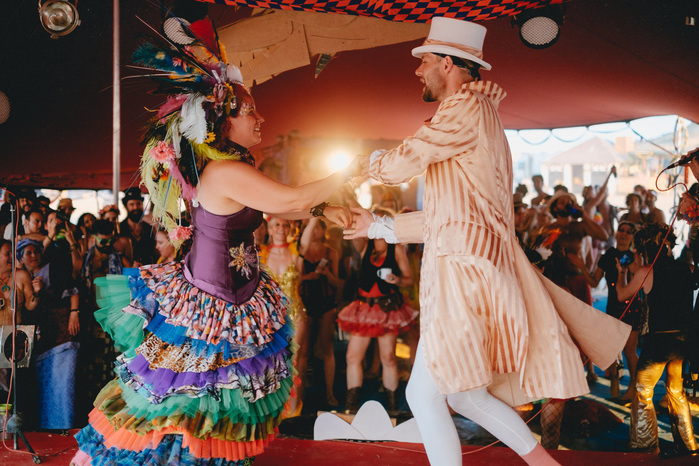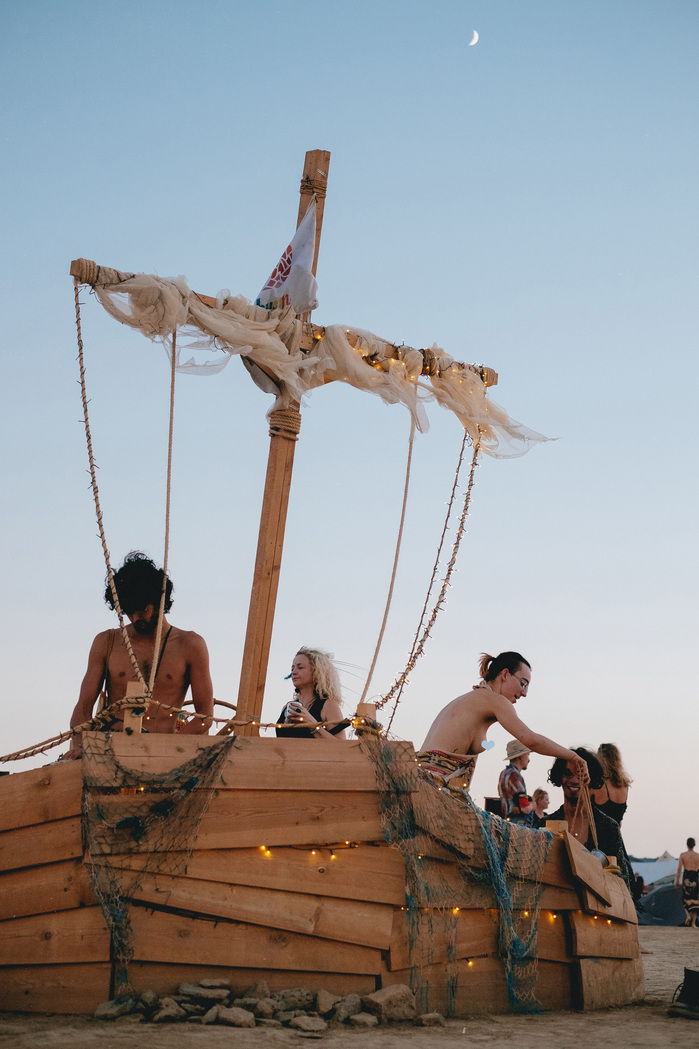 At the end of the Saturday night, for the first time in 13 years the authorities allowed us to have a Burn, and Paloma went and set the lighthouse on fire.
Dress by Polly Apple of Tuytututus.
To see more of my photos from Nowhere, head over to my blog.

For more information about what I believe to be the best festival experience in Europe (and I have been to many..), head to the Nowhere website.
Paloma & Foxy Freddie Burner Wedding