Abhiti & Phill's Surrey wedding was an incredible day filled with peacocks, delicious Indian food, crazy dancing and a lot of drinking, many surprises, hilarious speeches and an ever lasting after party, some say it kept going until 7am in one of those little apartments by the venue..
In fact the wedding was so good they did it again on the next day.
I loved being part of their fun filled wedding day & I have to thank Caro Hutchings for joining me and second shooting the day.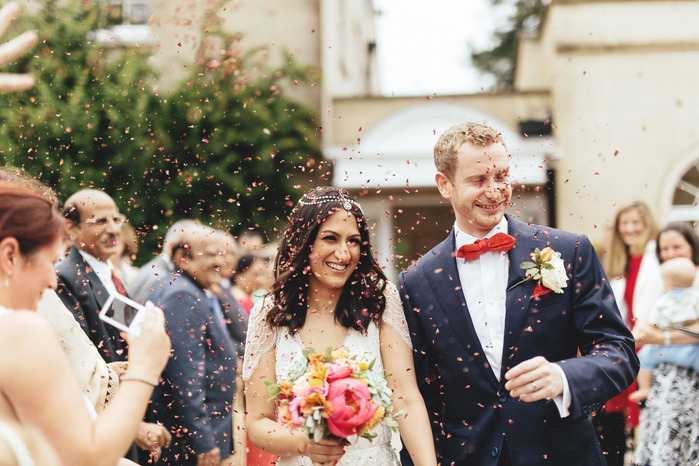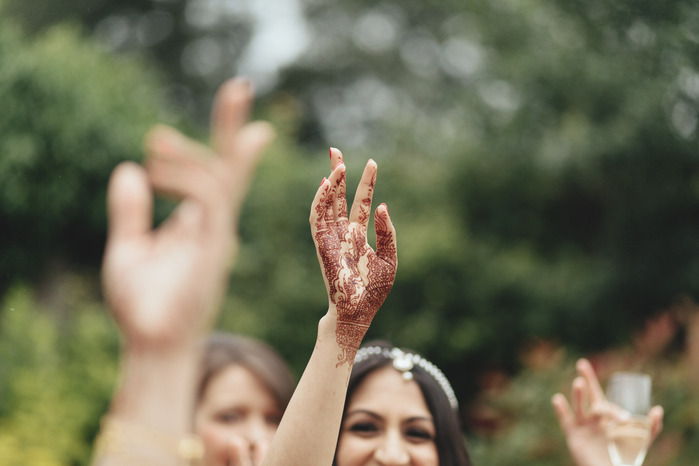 When MC Chris was speaking to all the guests, one of those peacocks made a loud noise and spread its tail - to an overwhelming response by the crowd.
"Upstaged by a peacock" he said, "Story of my life".
The speeches had a particularly brilliant moment where a video was played, showing an impressive list of famous people explaining to the camera why they could not make it to the wedding.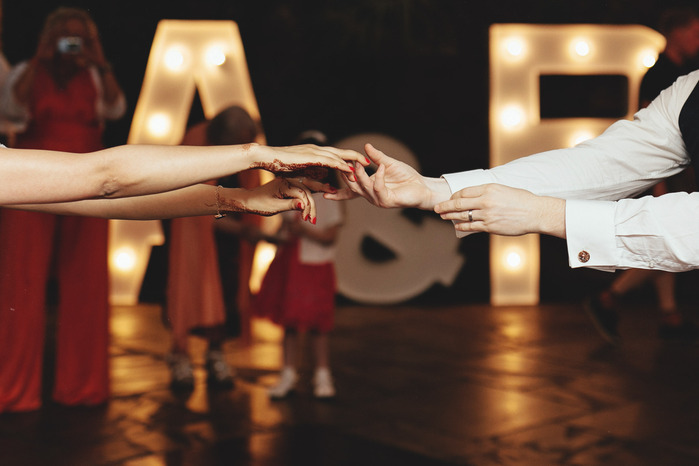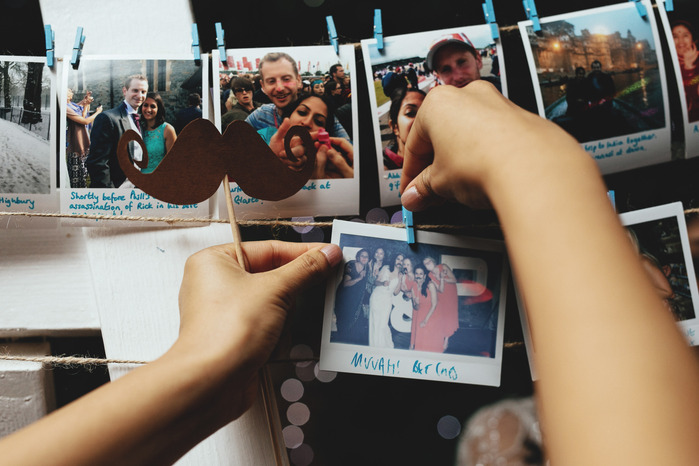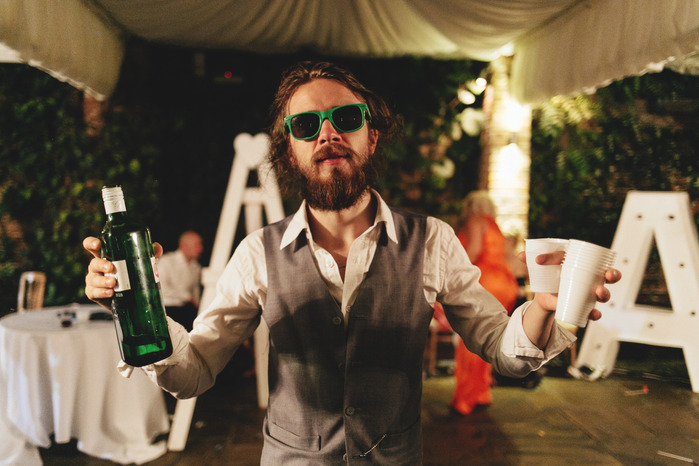 At this point of the afterparty, they were chanting to elect each taker of the next limoncello double-shot. This one was for the photographer. I was standing on a table and chanting along, it tasted good!!
Abhiti & Phill English Wedding