Tom & Imogen had a most spectacular Sunday-Assembly wedding in the woods, this August in the Scottish Borders.
With the help of many talented friends, this non-conventional, feminist & life-affirming wedding was truly amazing.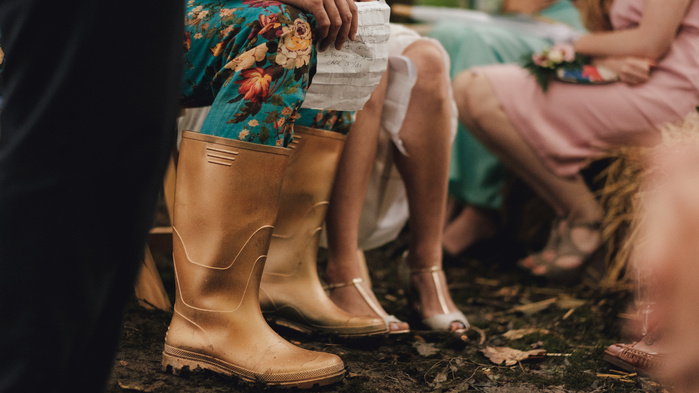 Tom & Imogen both work in creating movements and communities. Under the stage name Sanderson, Tom started the Sunday Assembly which is a non-religious "church" whose motto is Live Better, Help Often, Wonder More.
Now a worldwide movement running in over 70 cities.
It was an intermittently sunny day which is nae bad for Scotland, when everyone gathered in the woods for the ceremony co-led by Charlotte Coates of Sunday Assembly and Janet Martin of Salvation Army.
Tom being a spectacular man, his entrance was marked by the epic Flaming Lips song "Do you realise?".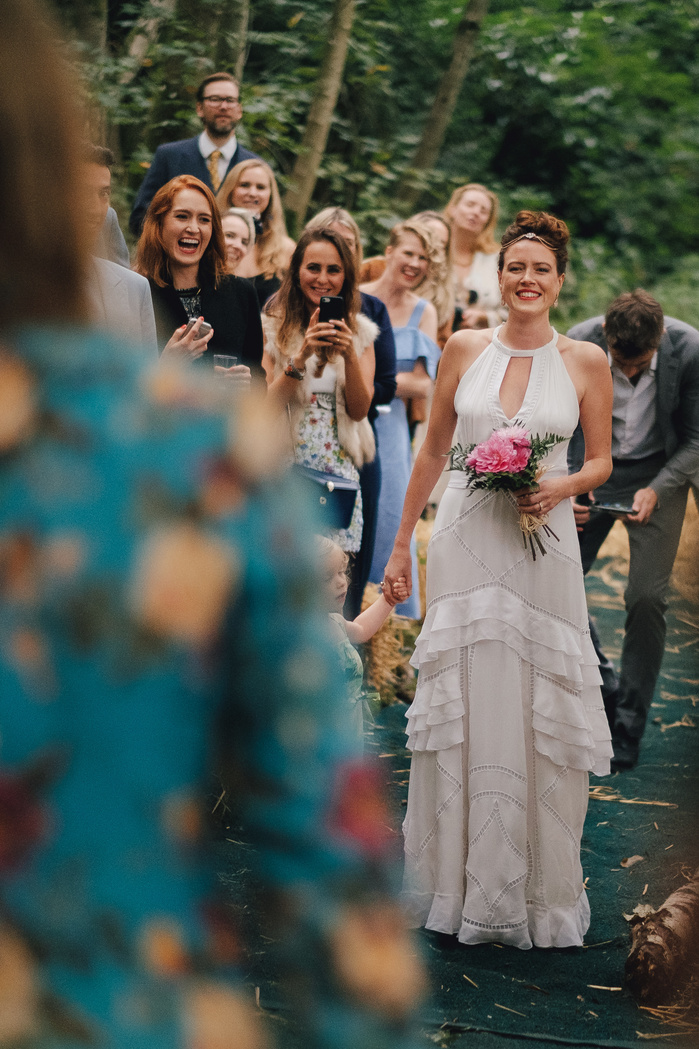 With singalongs of 80's hits and a retelling of how Tom proposed by making a ring out of champagne cork cover (which they have since turned into an actual ring), the ceremony could not have been any more unique and true to who they are.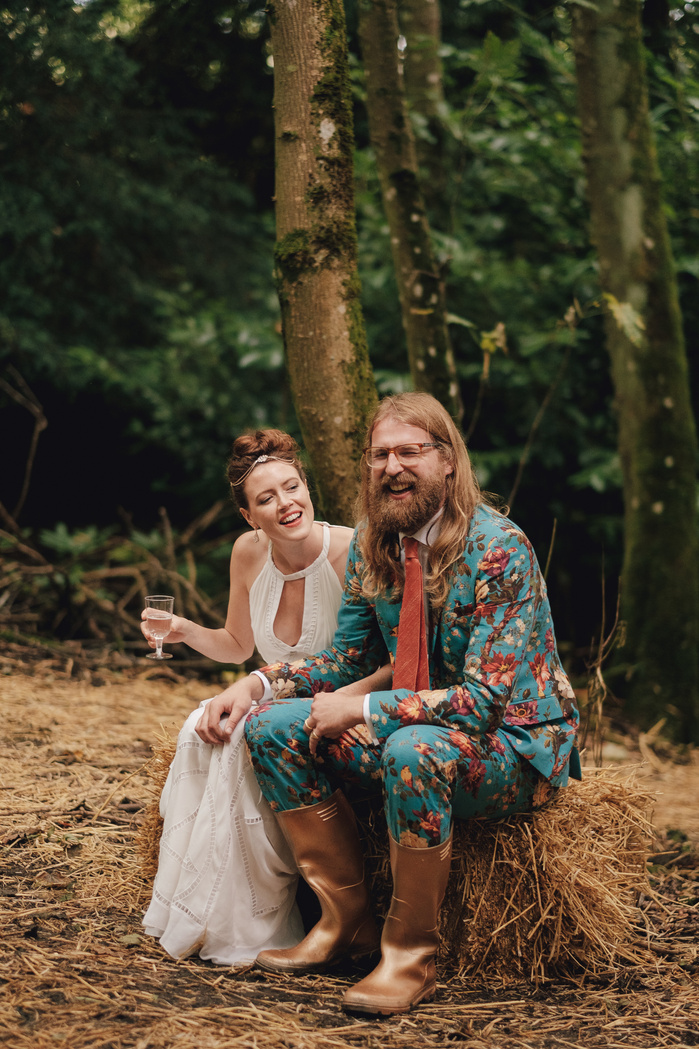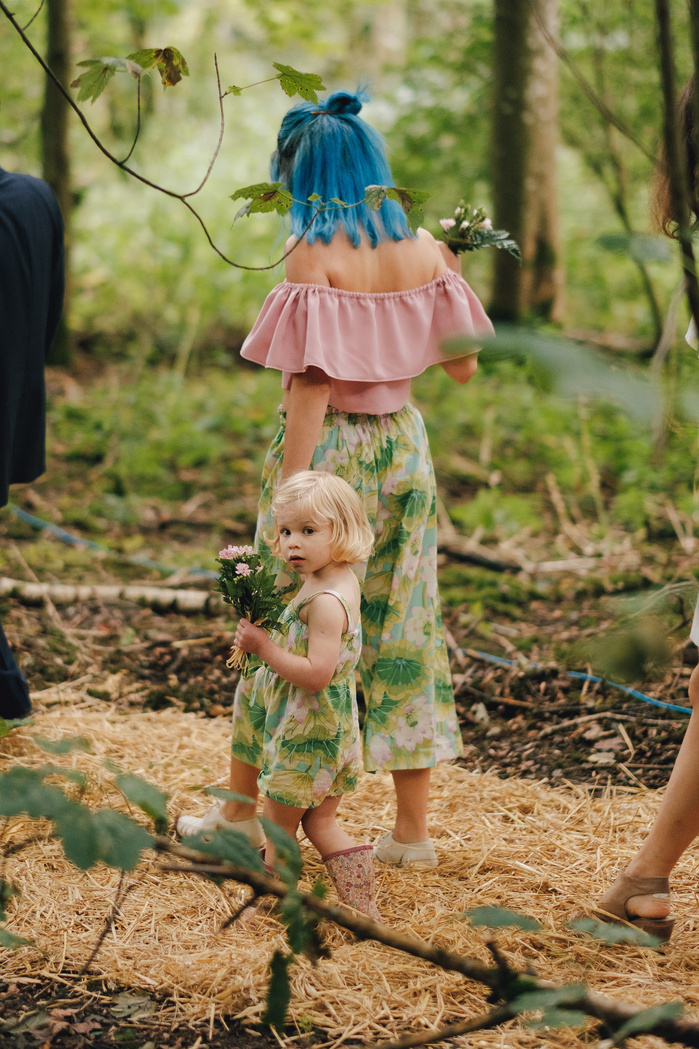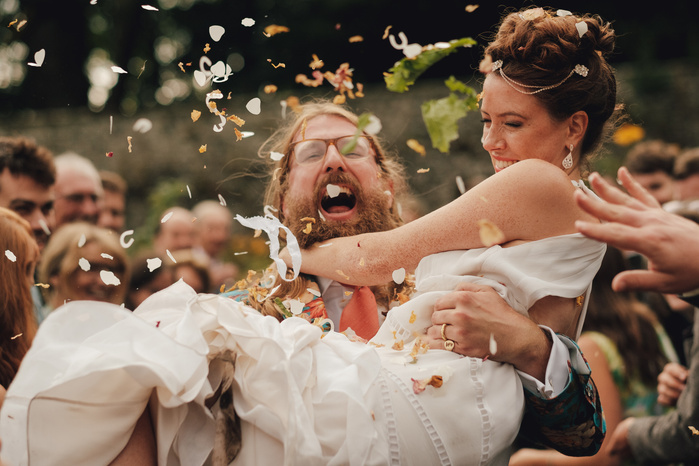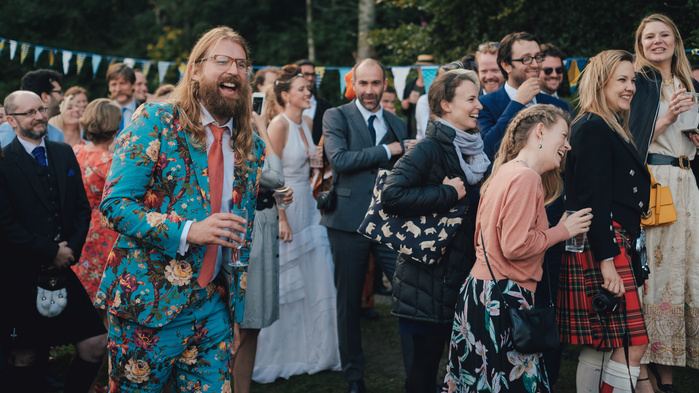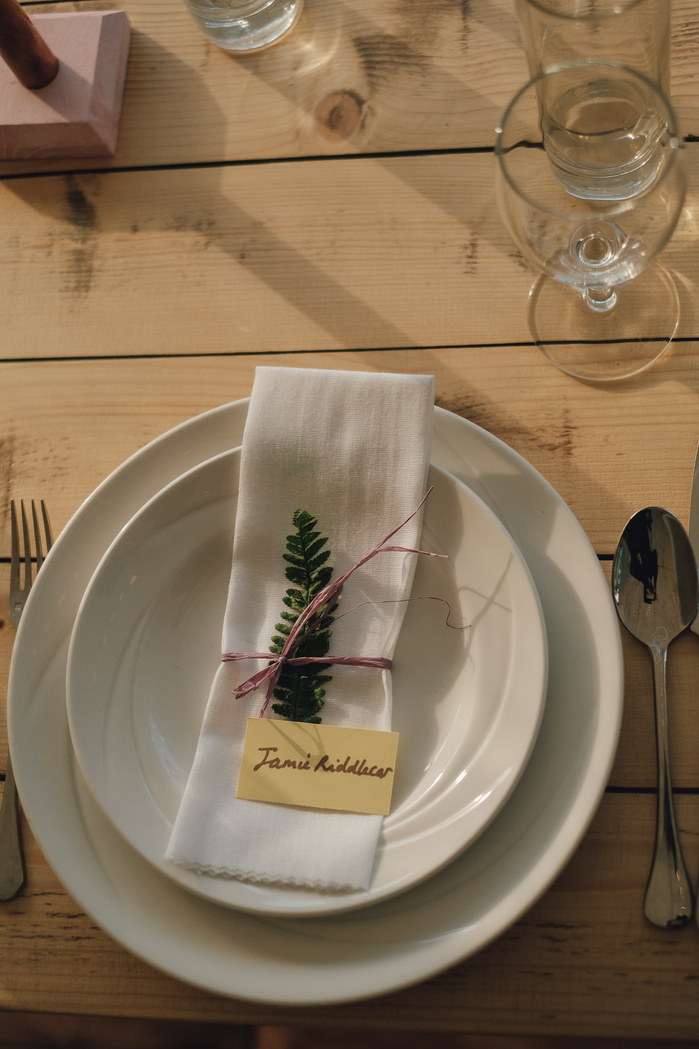 As the guests moved into the marquee, we sneaked away for some portraits which quickly turned very cheeky.. I wholeheartedly encourage this sort of behaviour.
If you are Imogen's family, don't look too close in the next few photos.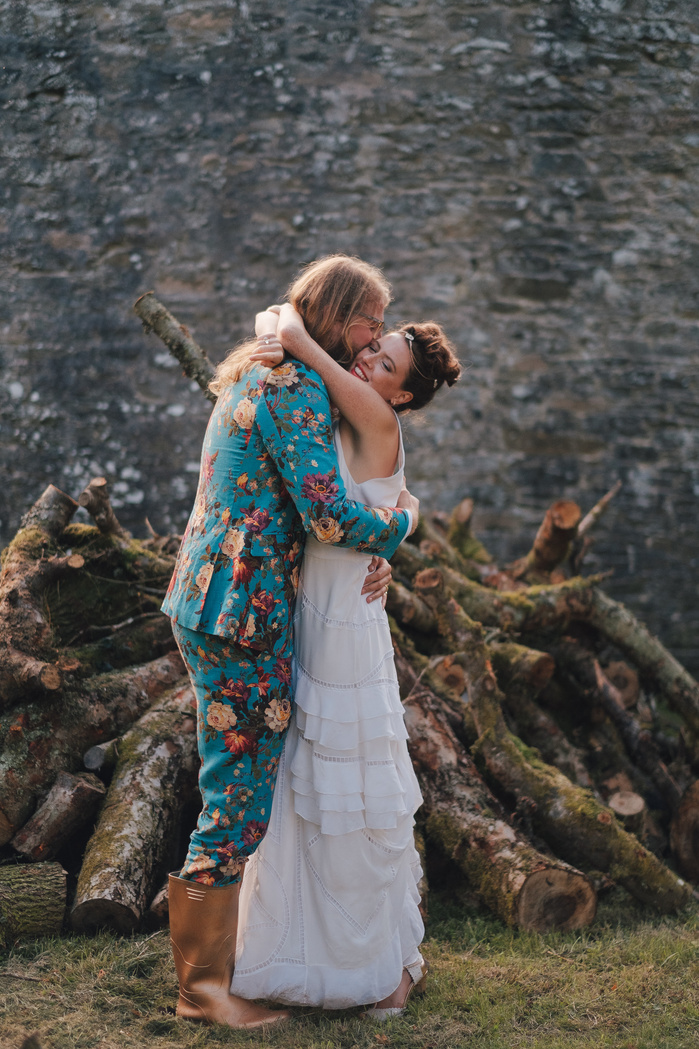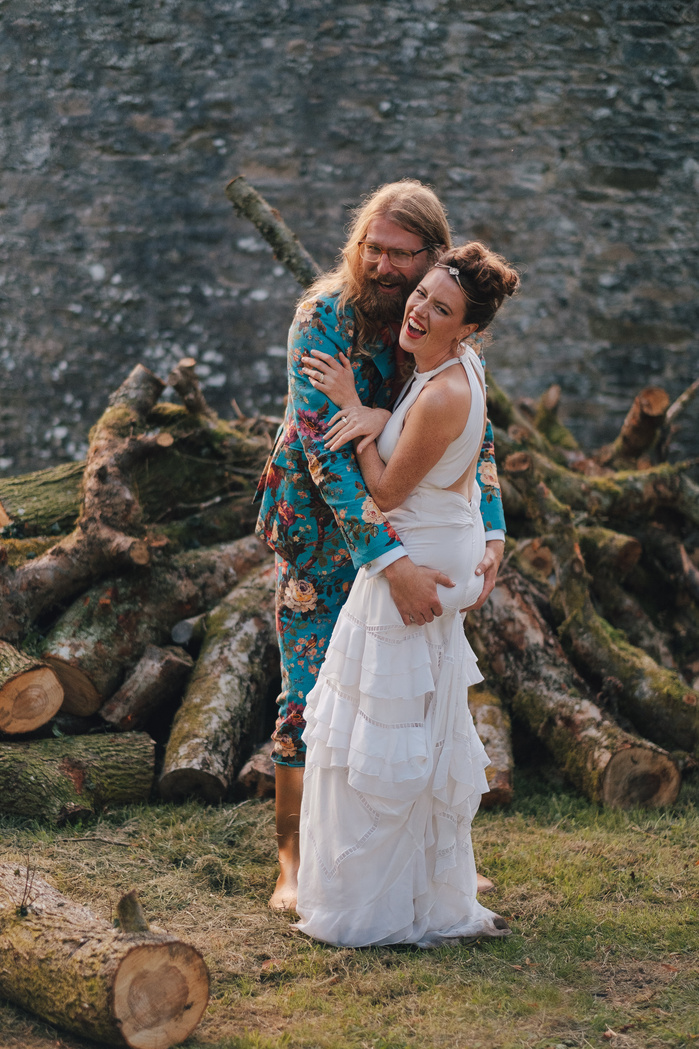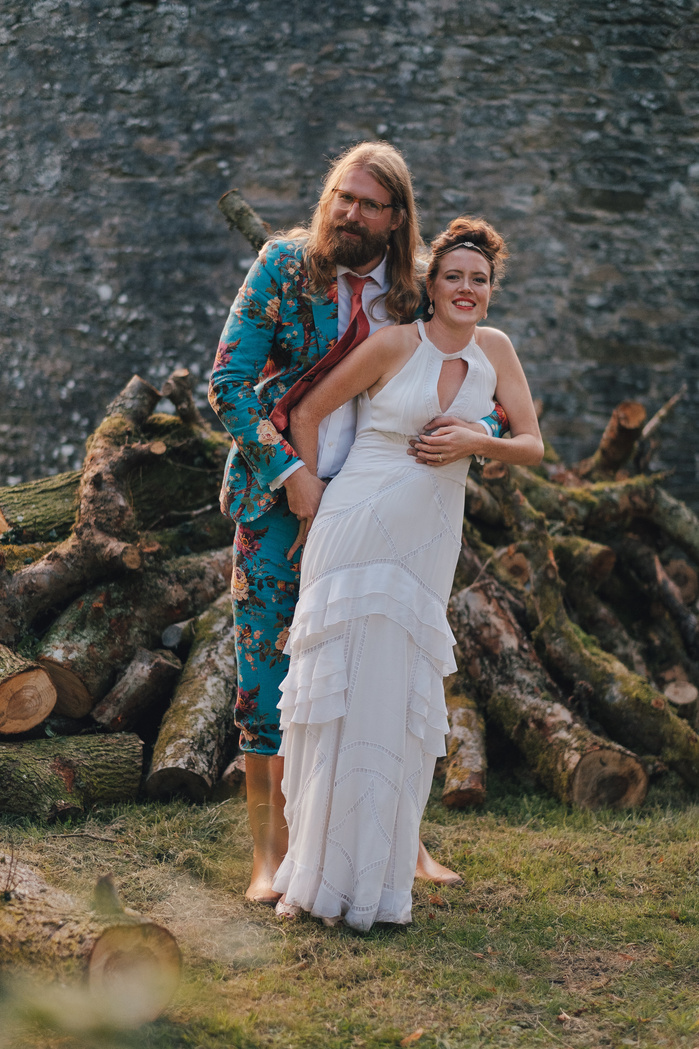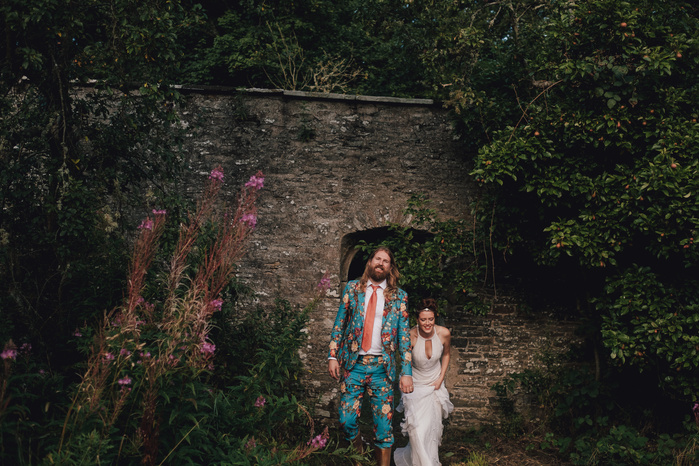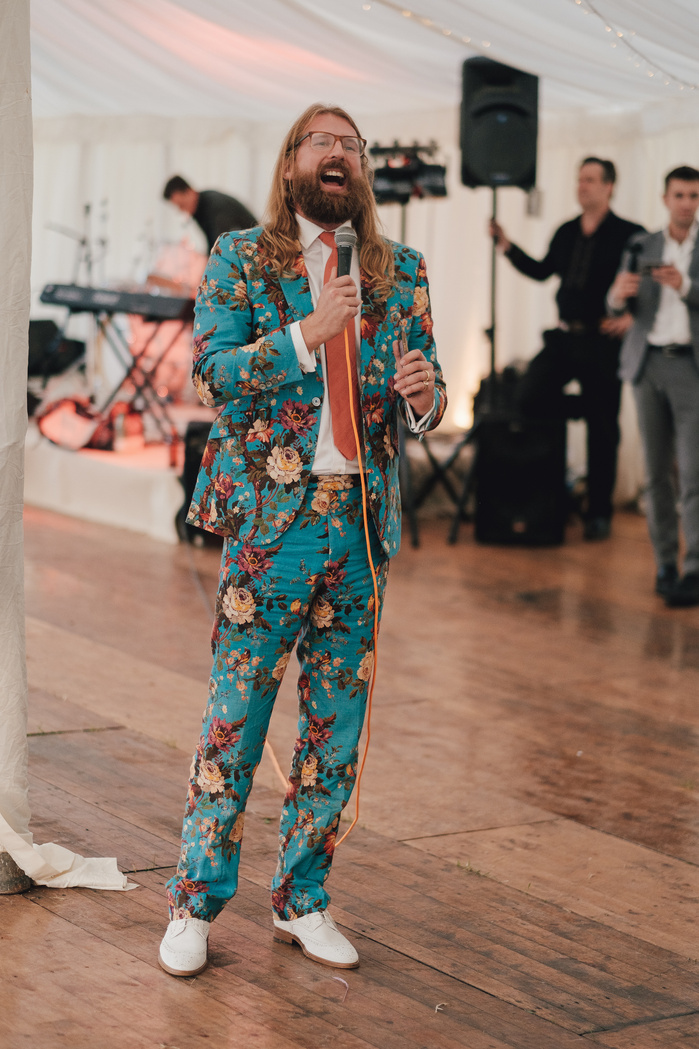 Among a series of excellent speeches not limited to only men (can we please stop that?), there was a story of how Tom was stripping in a bingo TV ad and declared by the state to be "non sexual in any way". Way to go dude!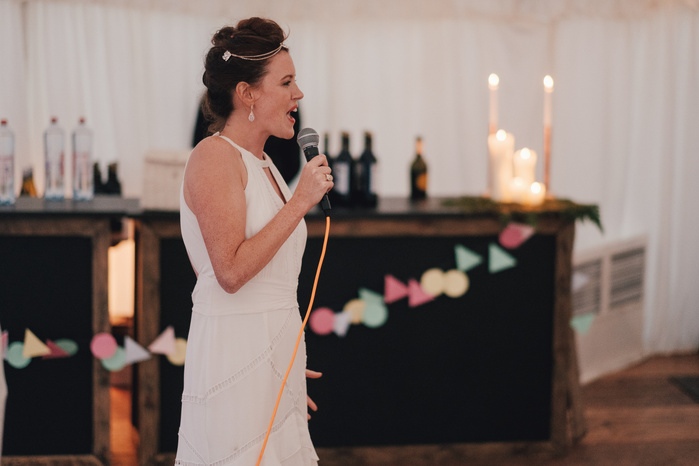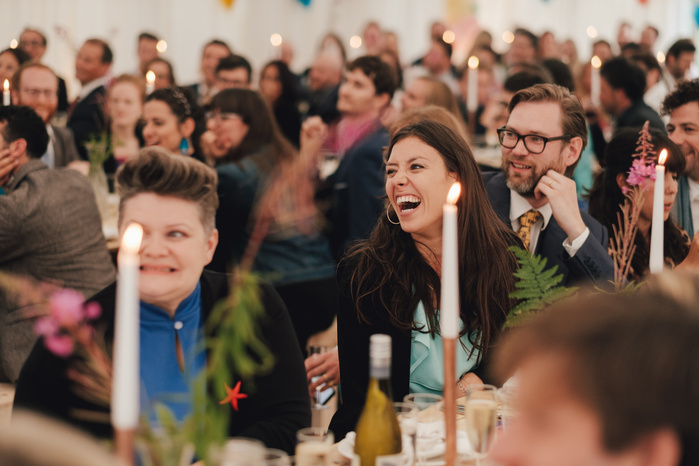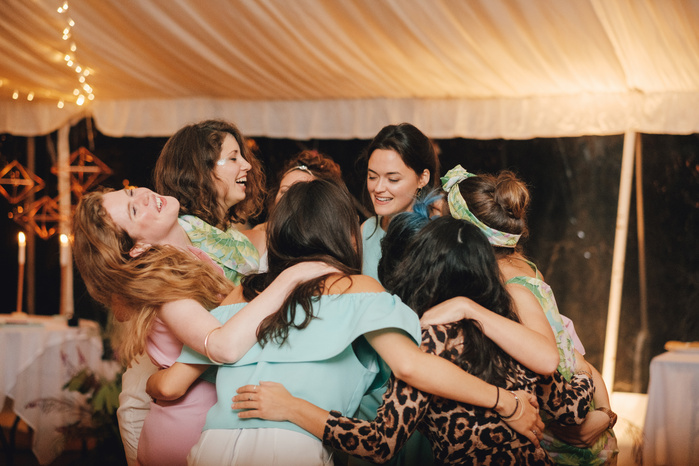 After dinner, a ceilidh, lots of glitter and it was not long before the party turned wild.. Decor was smashed, stage was invaded and haystacks were set on fire!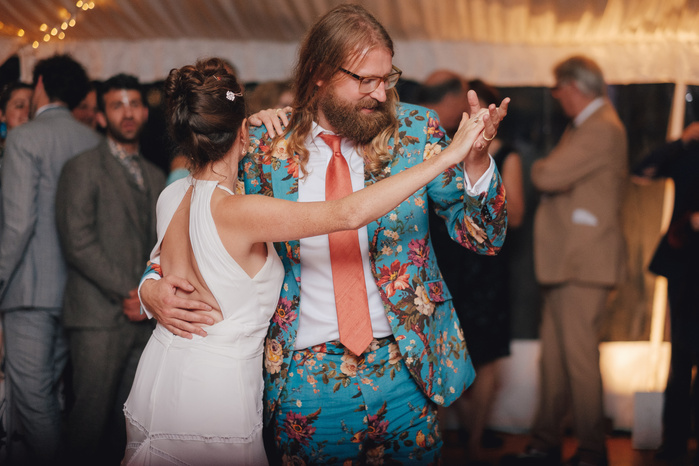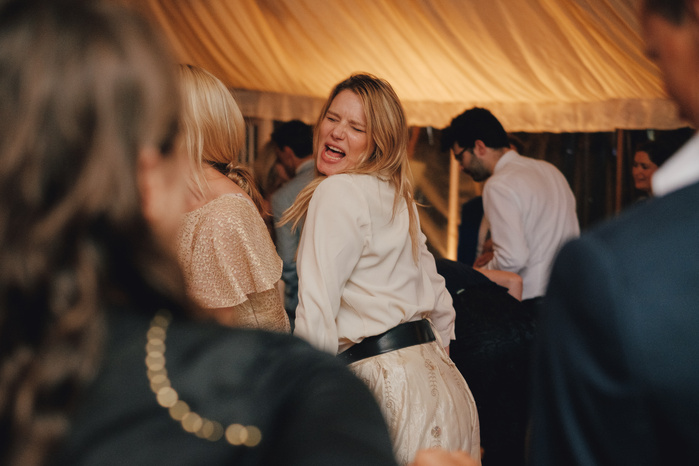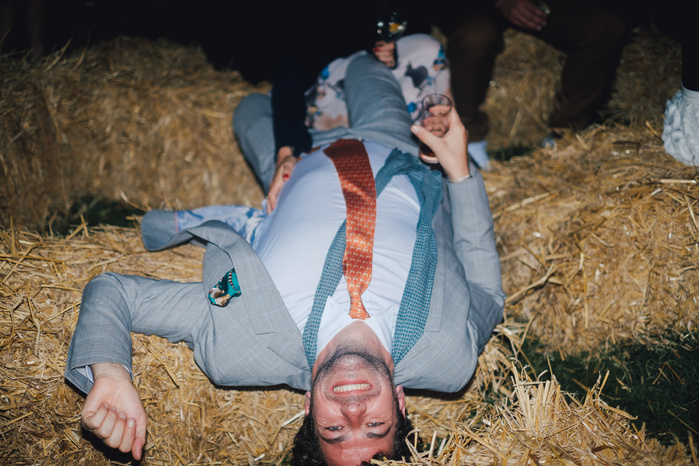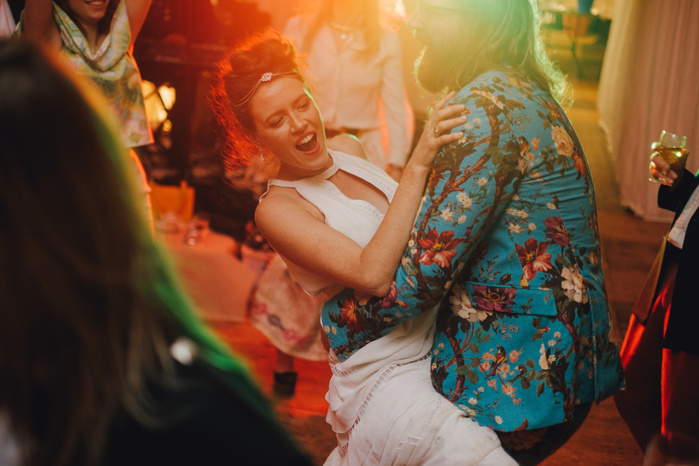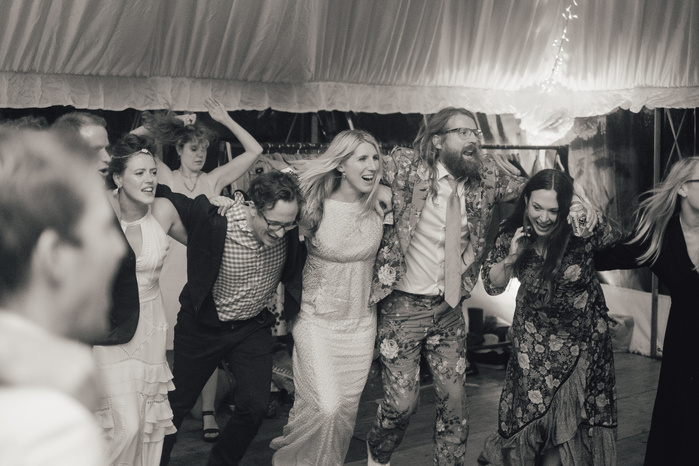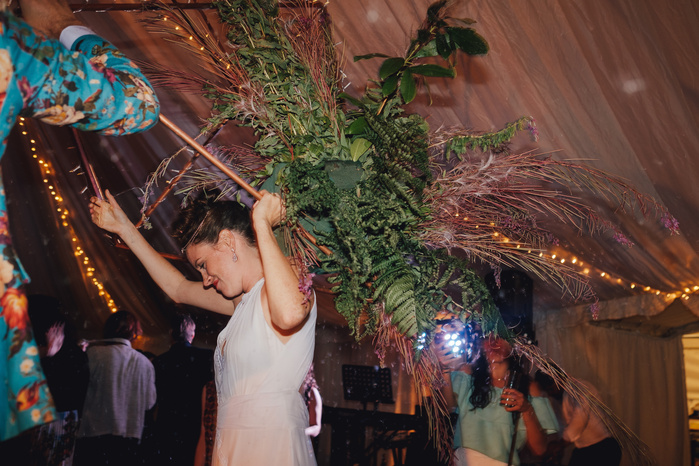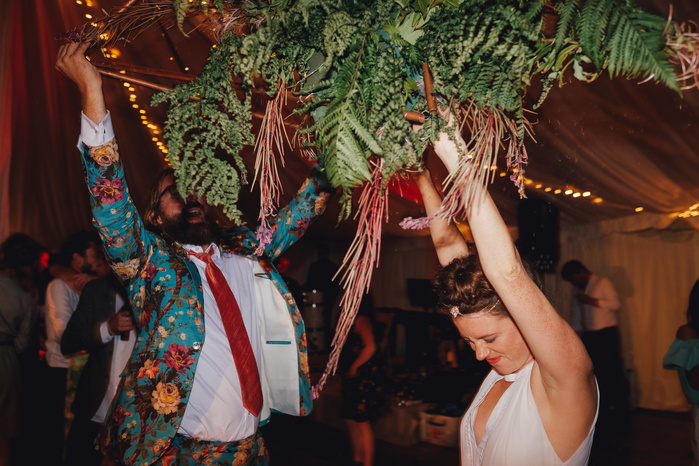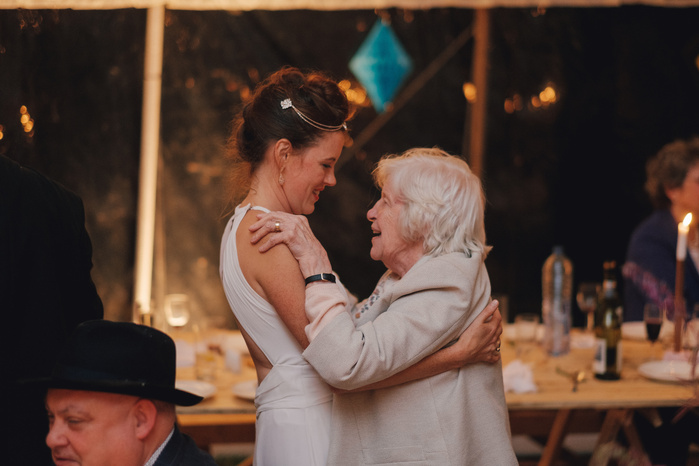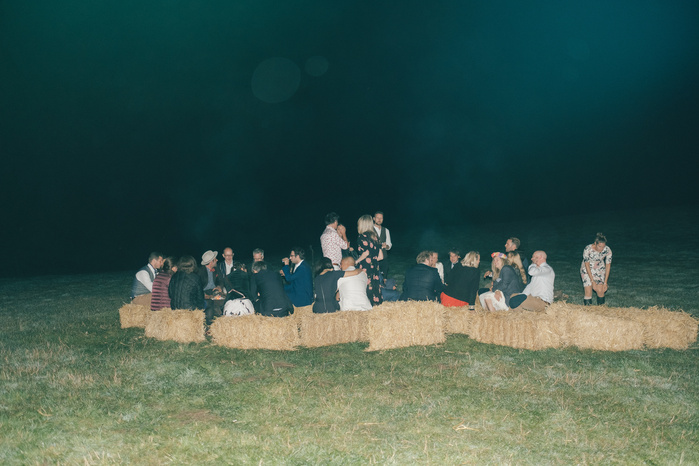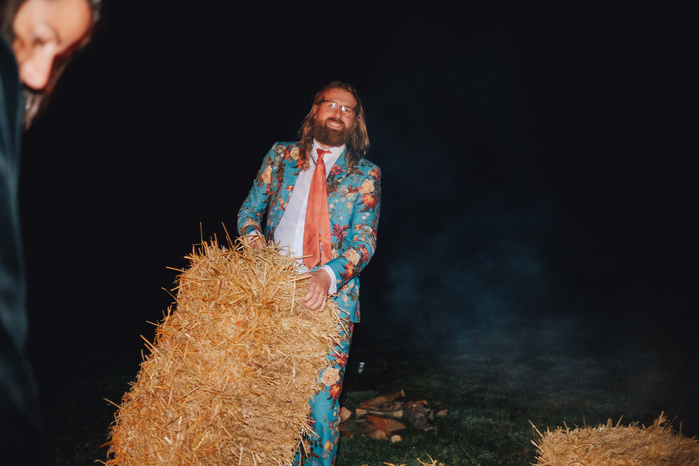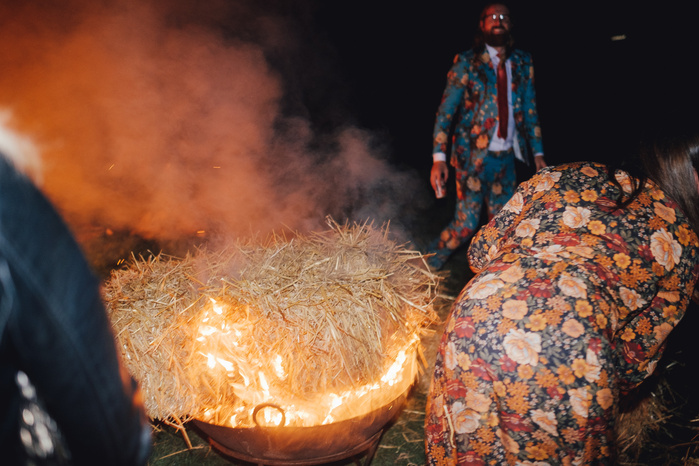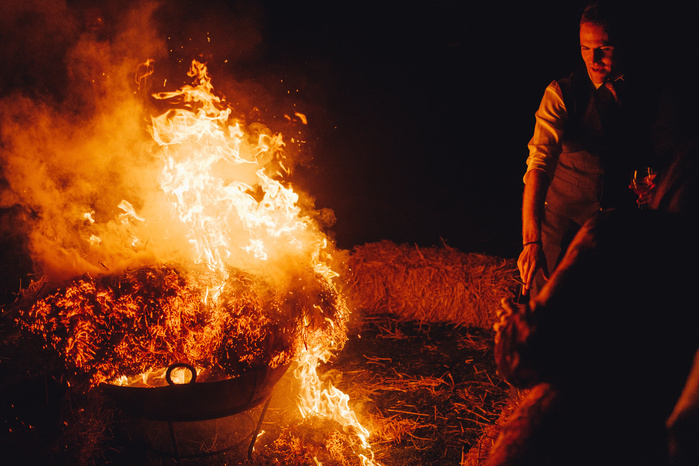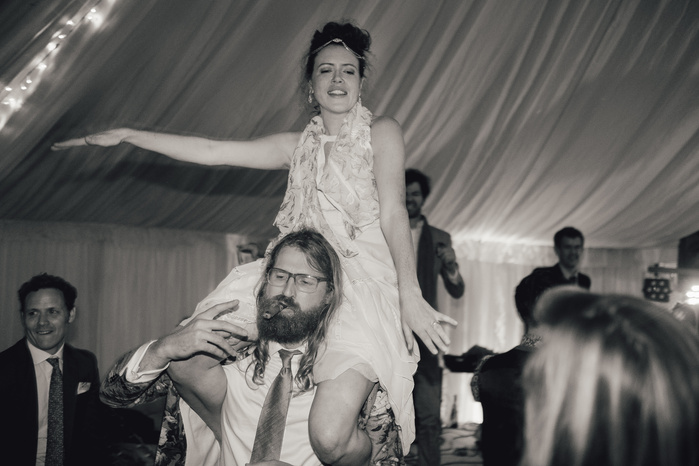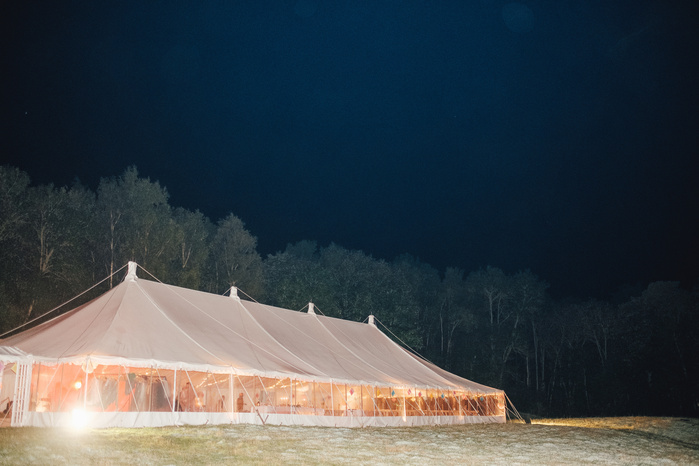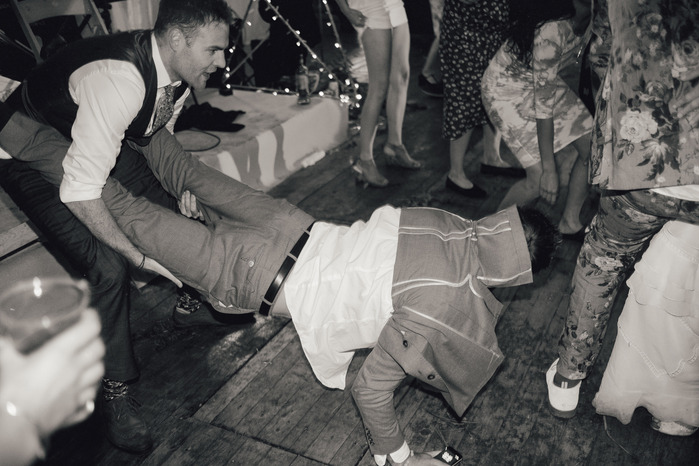 Tom & Imogen Forest Humanist Wedding