Meet Emily & Cam, or Camily. After finding me on Instagram and seducing me with glittery festival photos, they invited me to join them at their destination wedding in Tuscany with less than 30 guests.
This was near Florence in a town called San Casciano in Val di Pesa.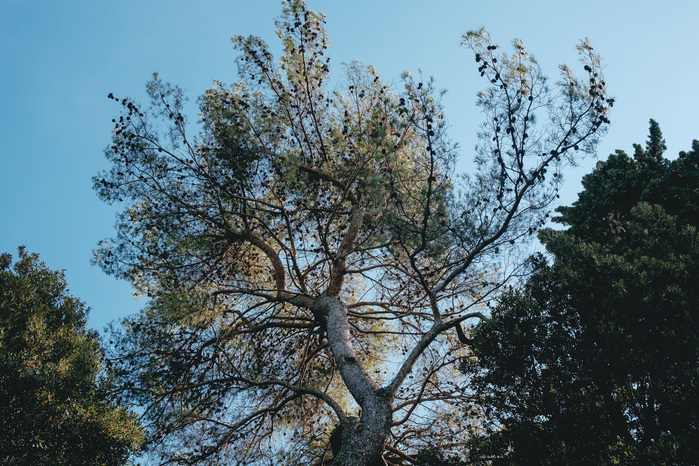 Emily & Cam wanted to do things differently and avoid having a typical UK marquee wedding. It turns out it's a lot cheaper to hire a villa in Tuscany for a whole week. They also wanted to have a very limited amount of guests so as to be able to have quality time with everyone and not "thin themselves out".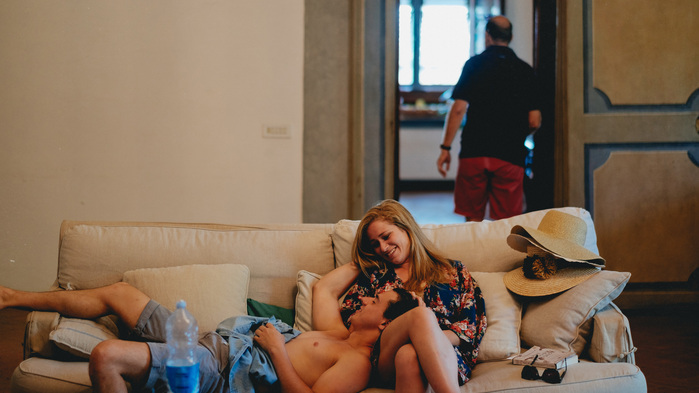 The morning of the wedding day was very relaxed. While some people helped setting up the table & festoon lights, others were hangover from the night before & some even played cards.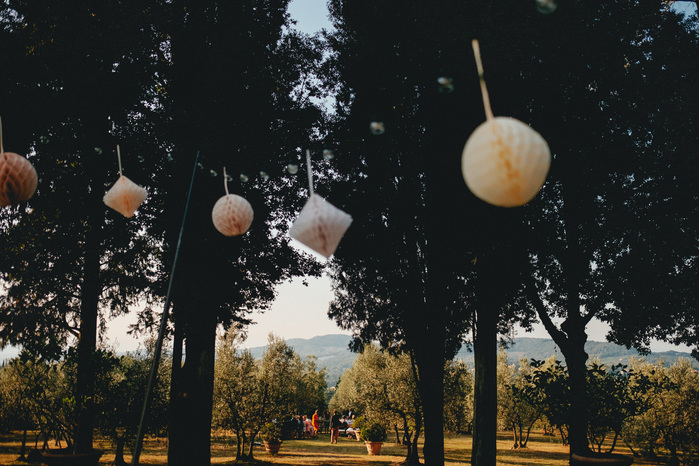 At 6pm, as the sun cooled down, they were ready for their non-religious outdoor ceremony in the olive grove.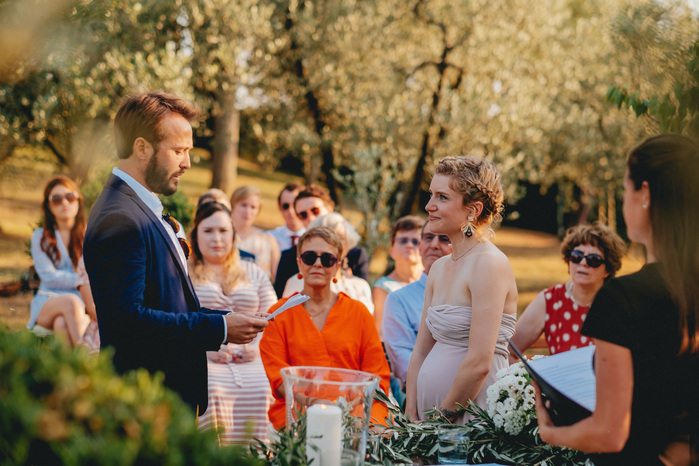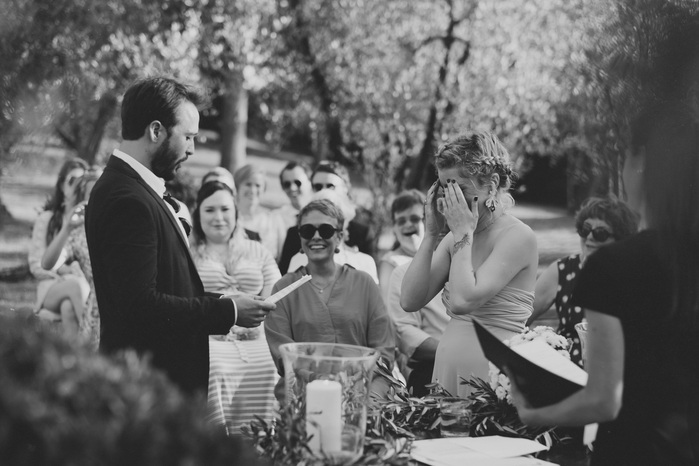 In his vows, Cam said he would do better at how he places the dishes in the dishwasher.
I love personalised vows. They are always surprising and hilarious.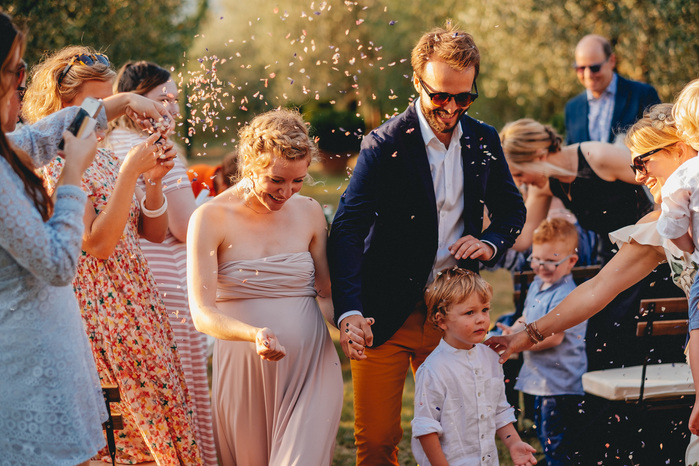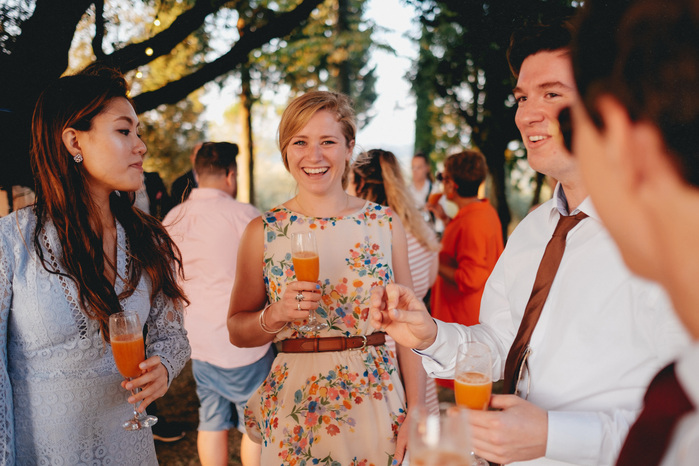 Emily & Cam were not too fussed about their portraits, but we managed to shoot at the right time for some beautiful sunset light. We only spent about 10 minutes shooting, and then they were back to hang out with their friends and family.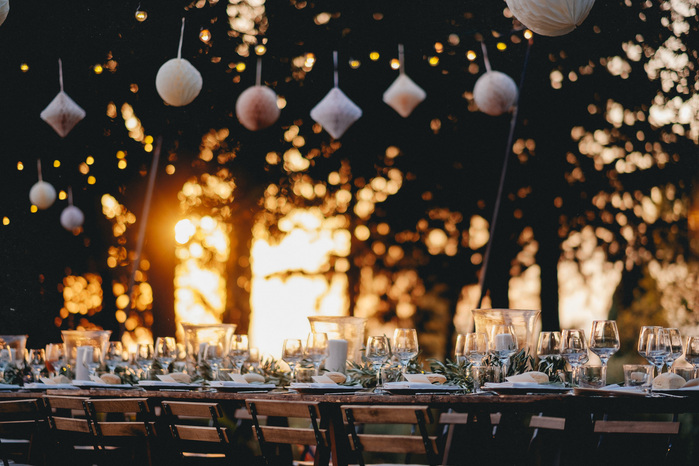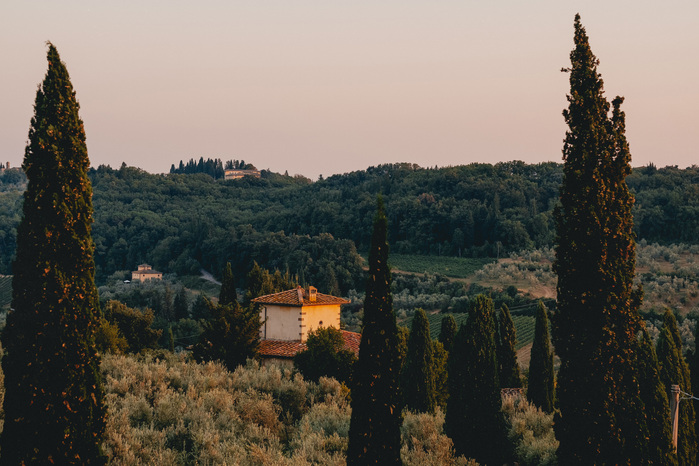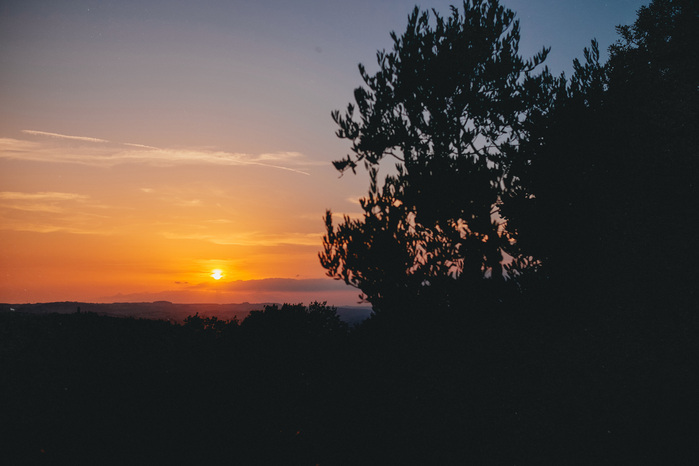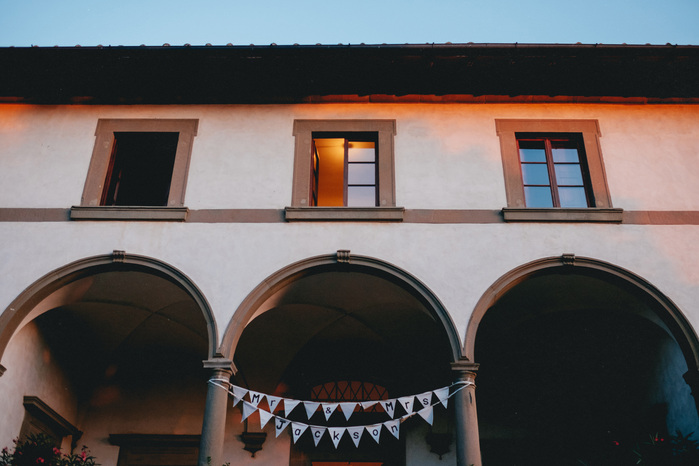 As the sun went down everyone sat down on a long table with a simple set up of festoon lights above it.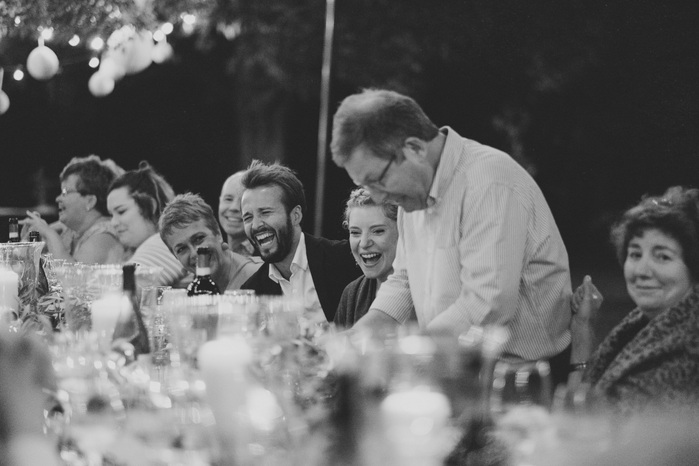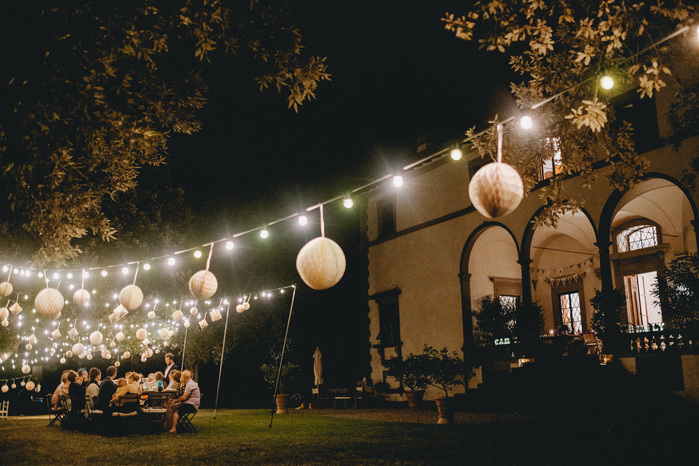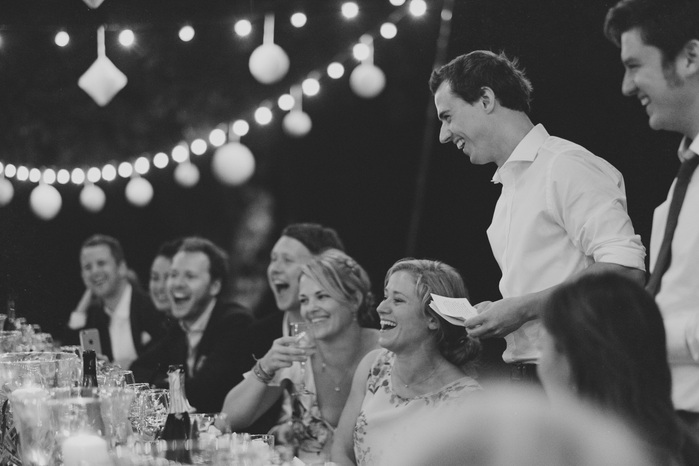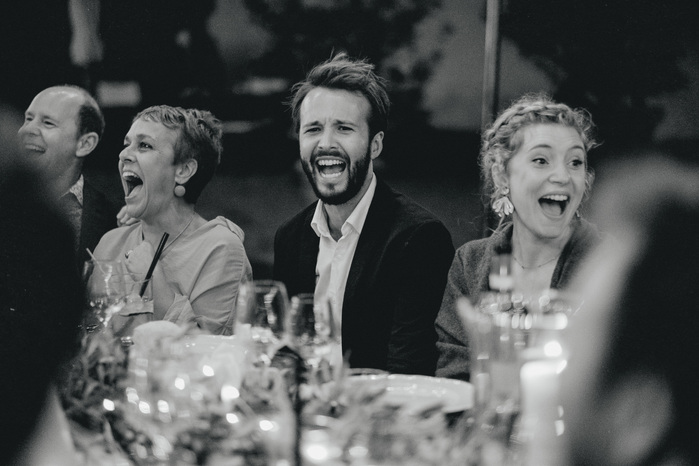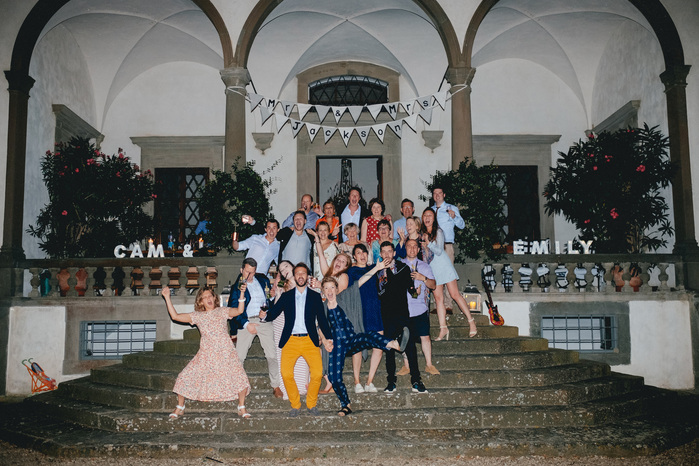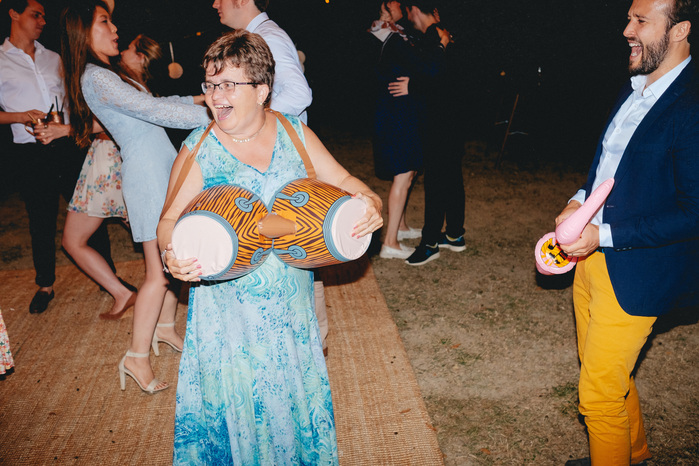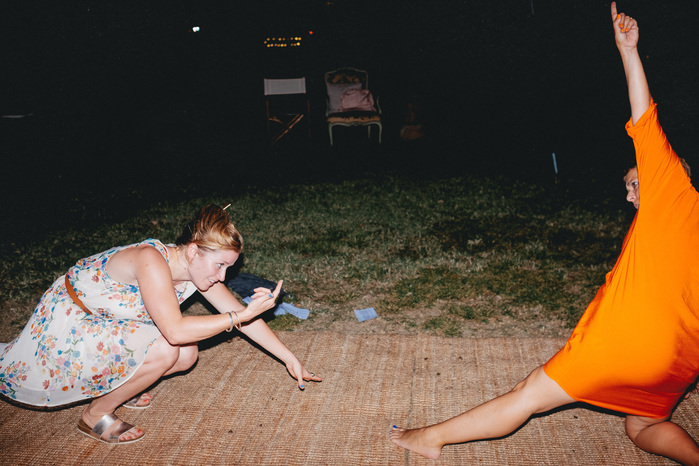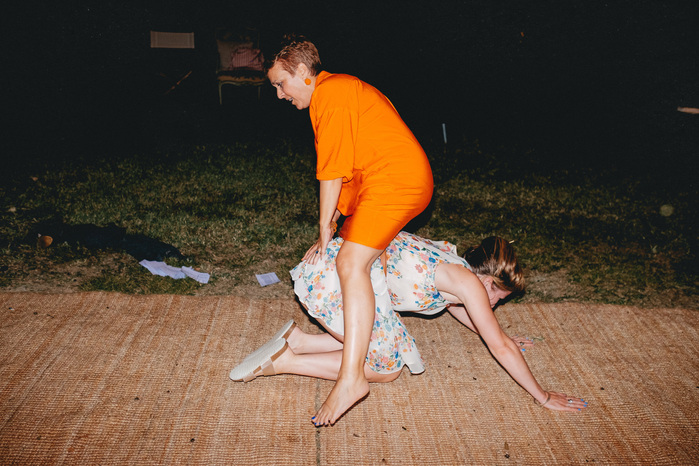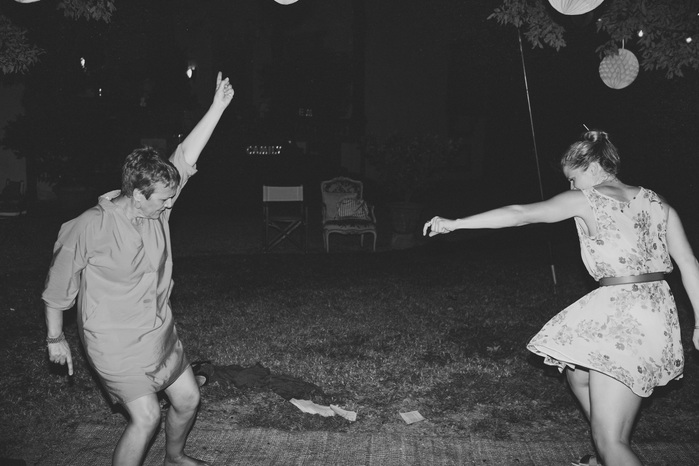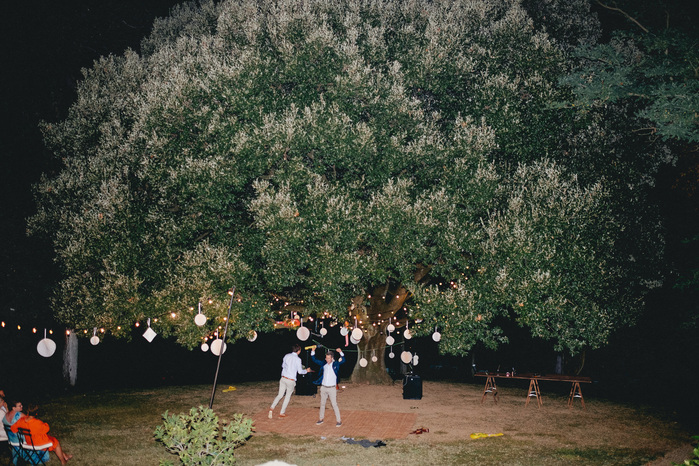 Get props! They are super fun at parties and always a great addition at weddings too. Look at this improvised band. And damn they rocked hard!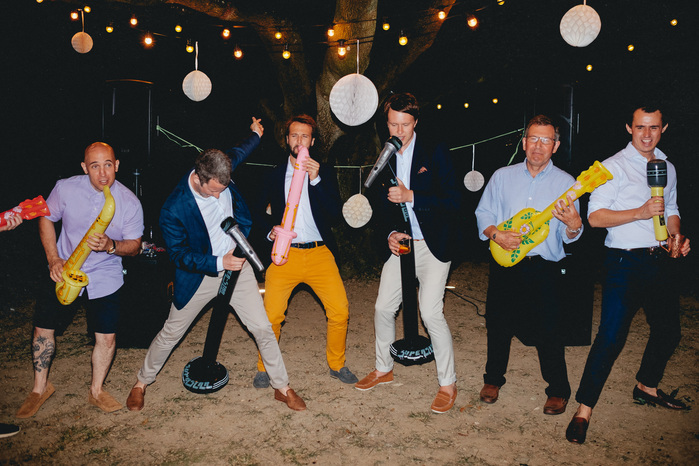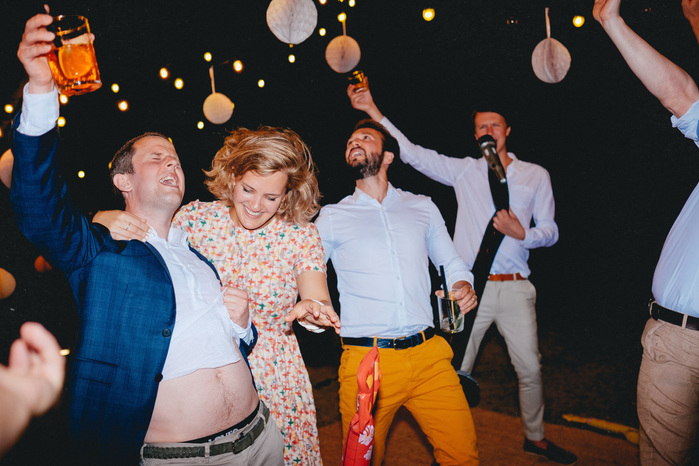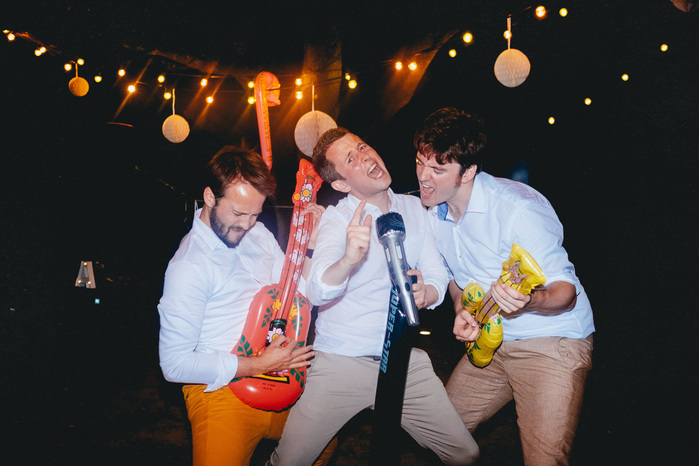 I think this was the solo to Guns 'n Roses - Sweet Child O Mine (the intense bit)
Another great thing about getting married abroad - it's so hot you can enjoy fun times in the pool at night. I knew it was going to happen and was only waiting for it to start. There were all sorts of silly games including jumping on the giant swan & diving in the most ridiculous ways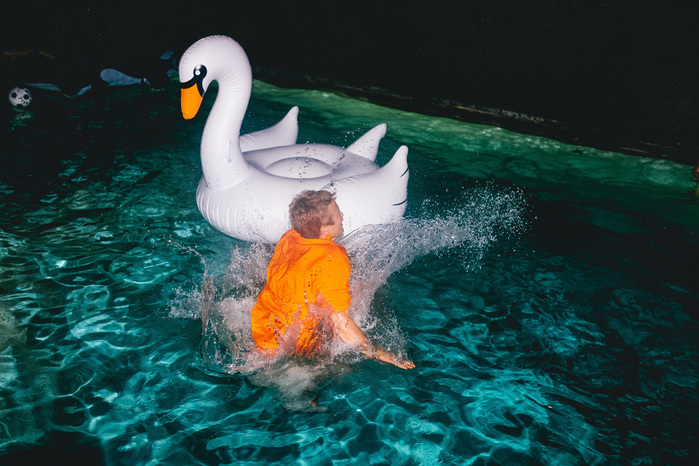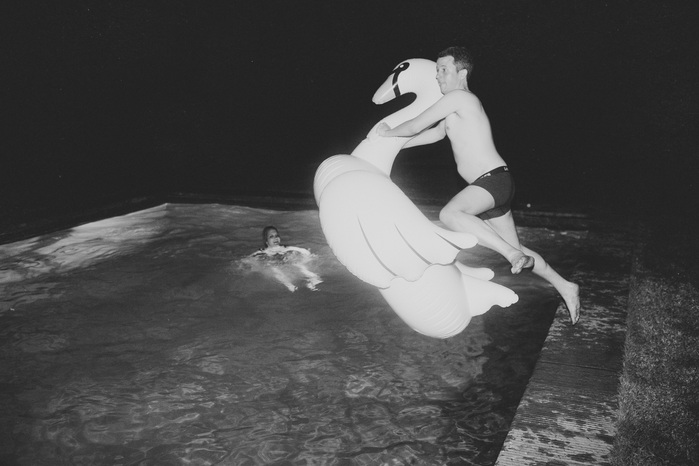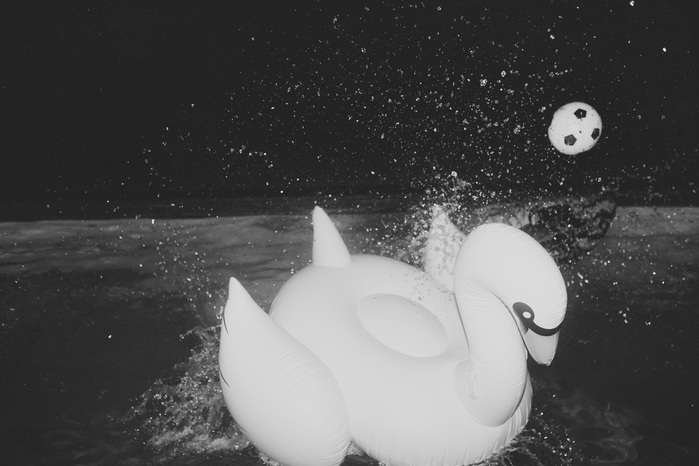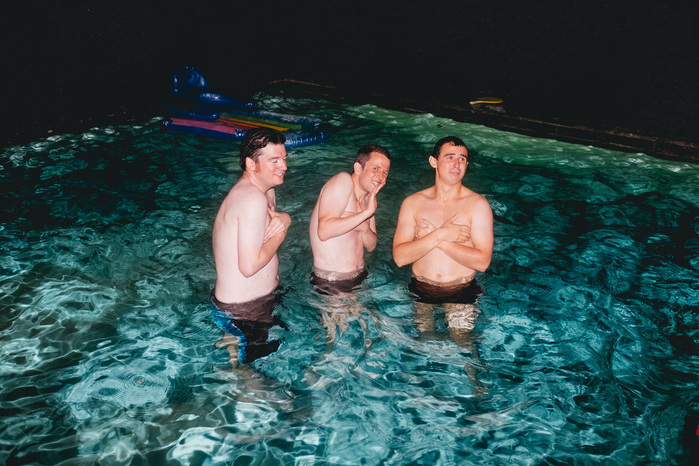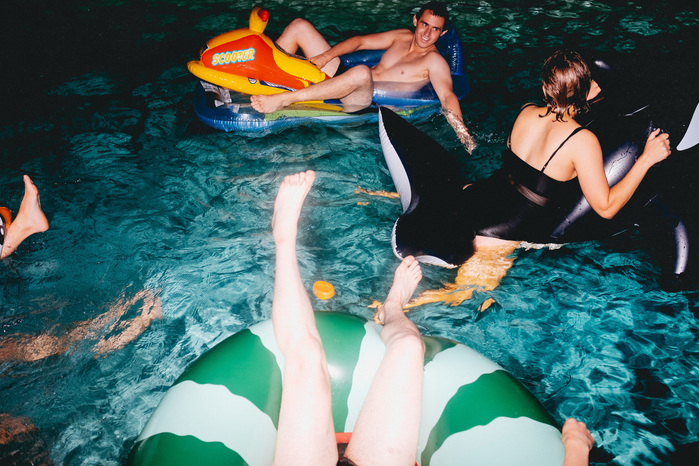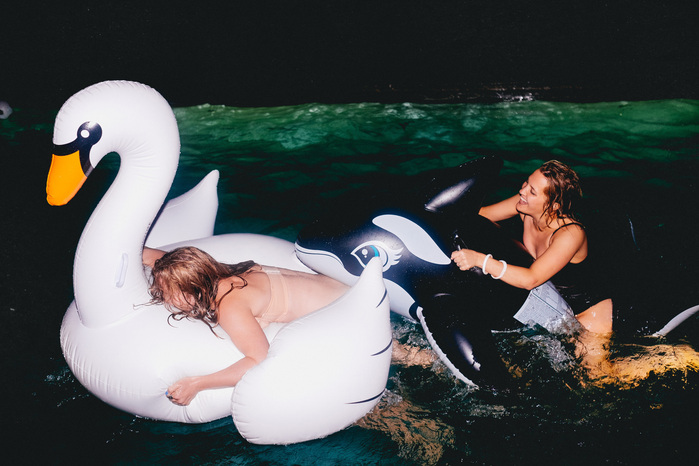 It was wonderful to join Camily at their unique wedding, and so inspiring to see how beautiful it can be when doing things your own way.
Camily Tuscany Destination Wedding