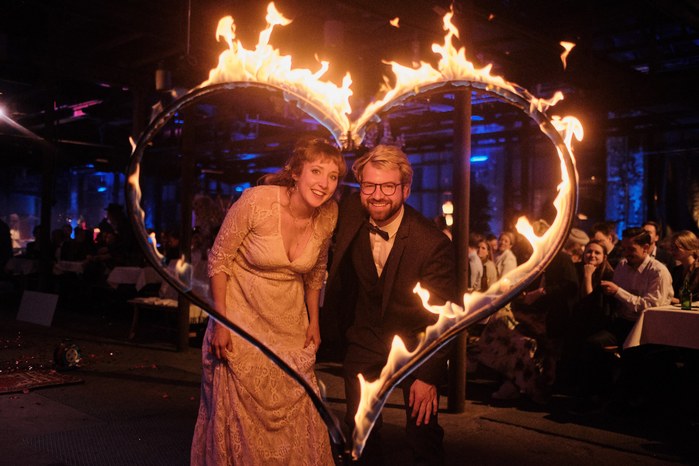 Anja & Philip's Love Fest took place in an old foundry decorated over many days with help from their mad friends.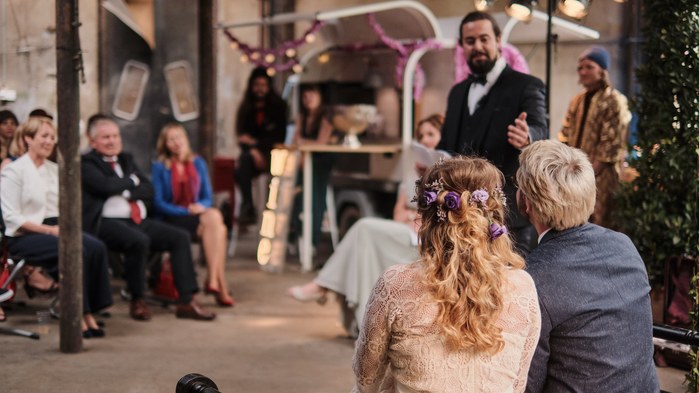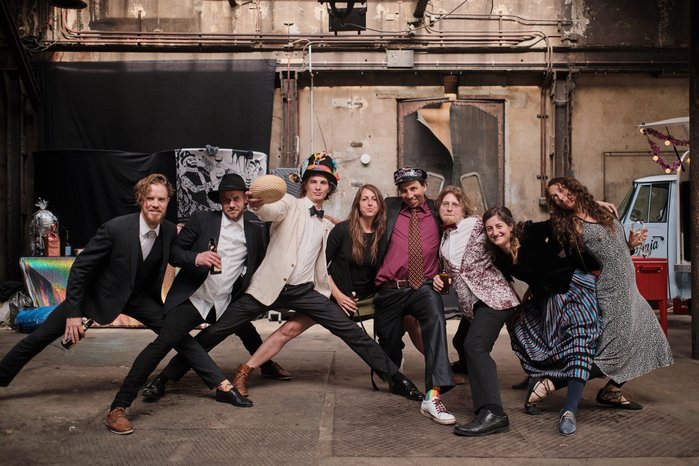 The ceremony was homemade and held by friends, with poems, gifts and song.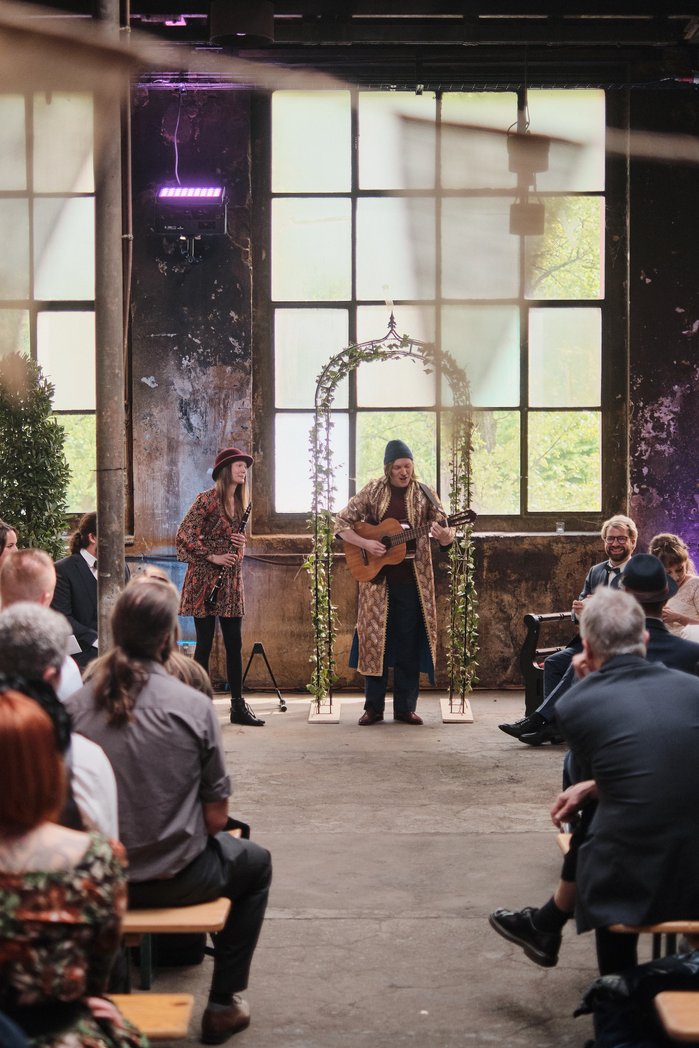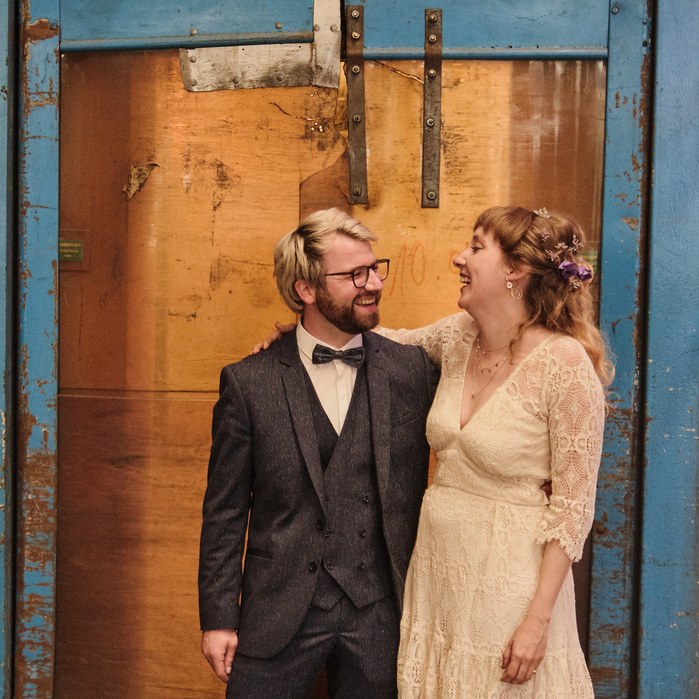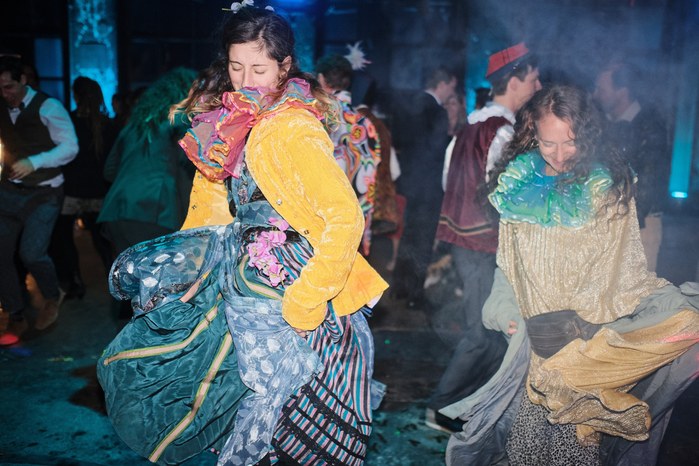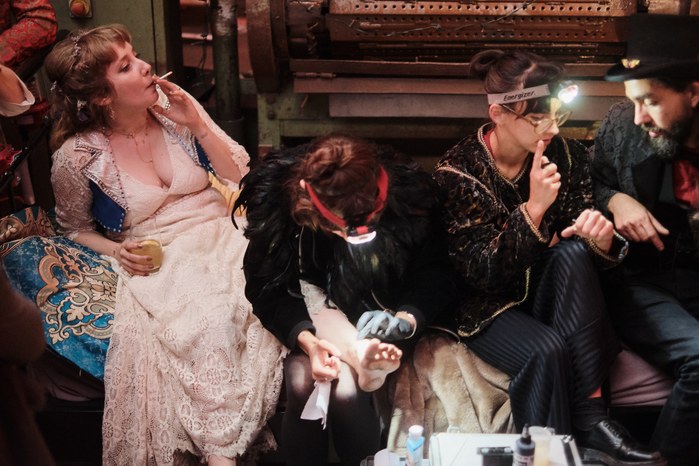 Setup included an extensive costume rack with glitter make up table, and a tattoo parlour where everyone could get a love heart tattoo!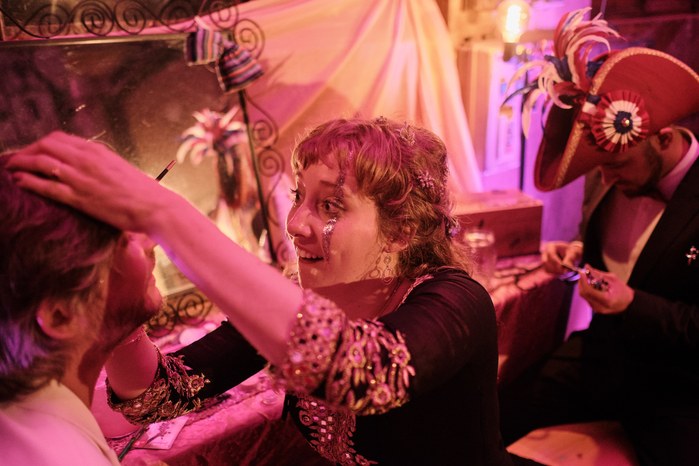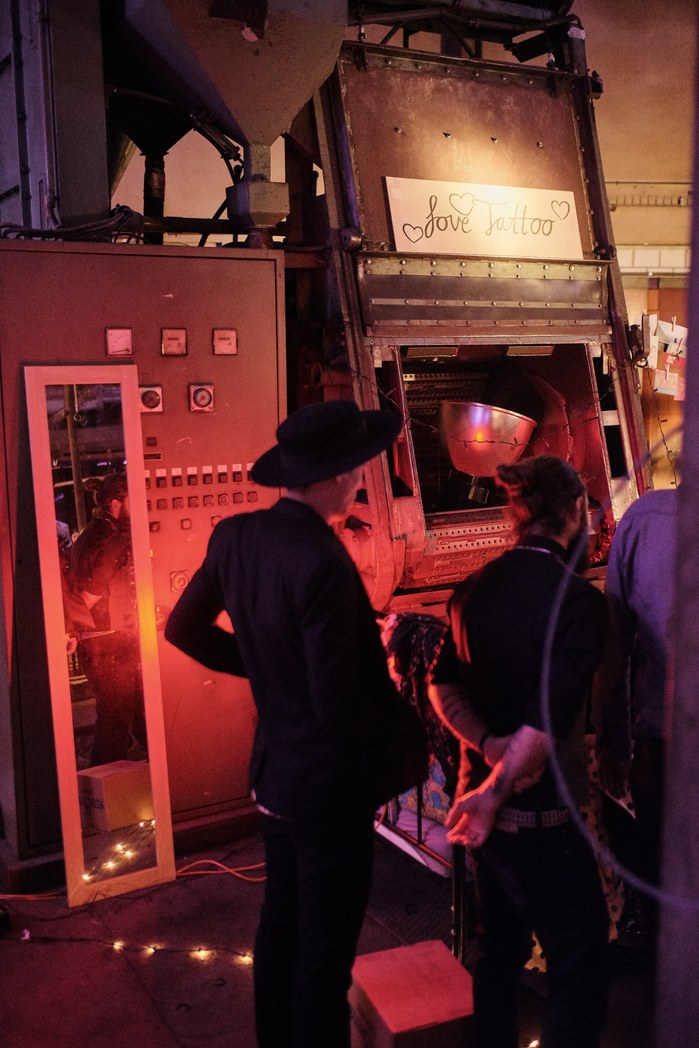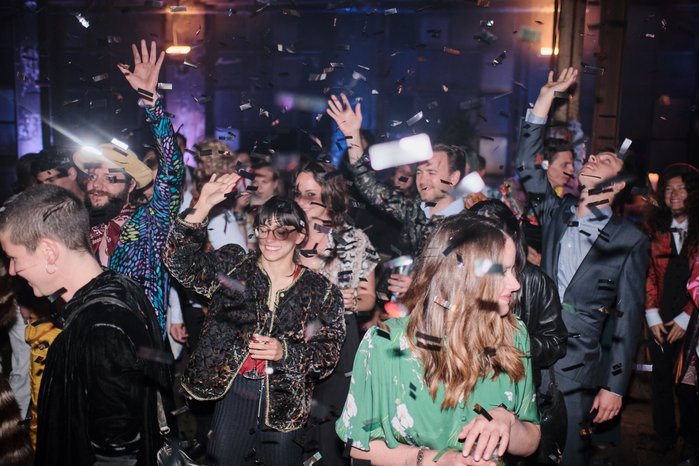 But let's get into it right from the start.. The venue was quite steampunk and industrial, with lounging area, wine apecar, heavy machinery and plenty of open space..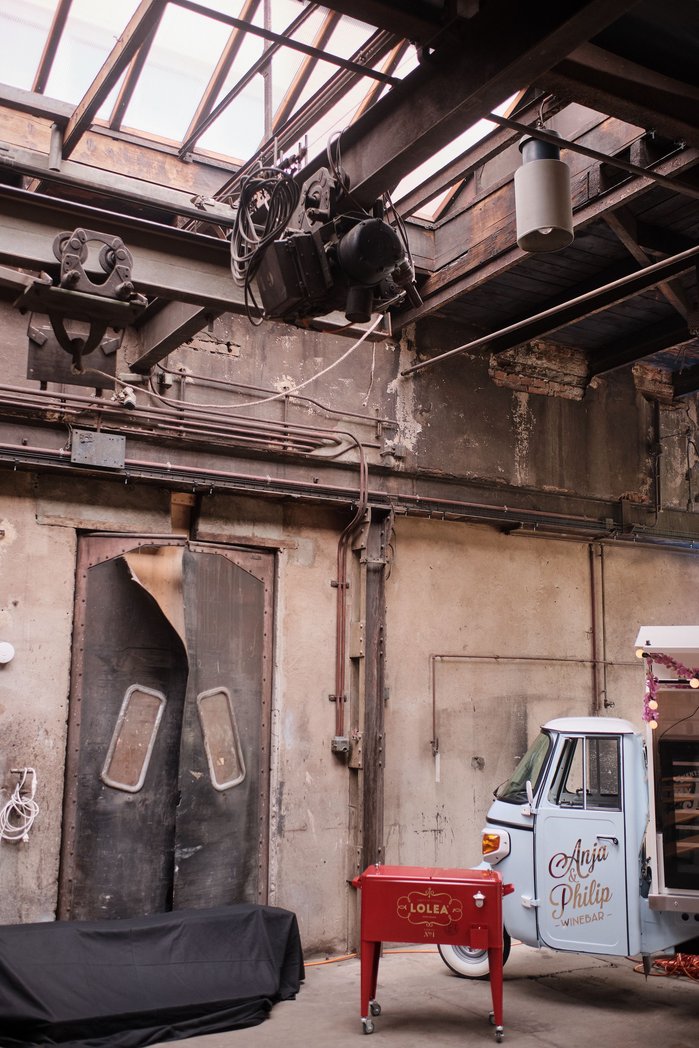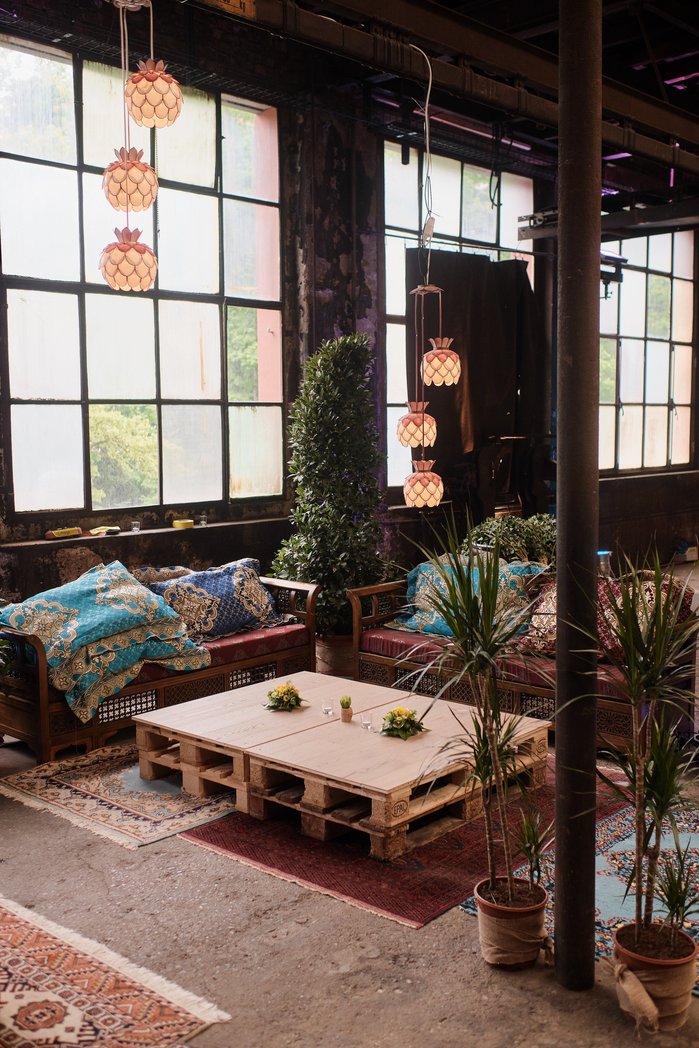 Hanging in a corner was a selection of postcards with a specific week marked on their back. Guests could take and post one at a future date - so Anja & Philip will receive a memento from the wedding every 2 weeks for 2 years.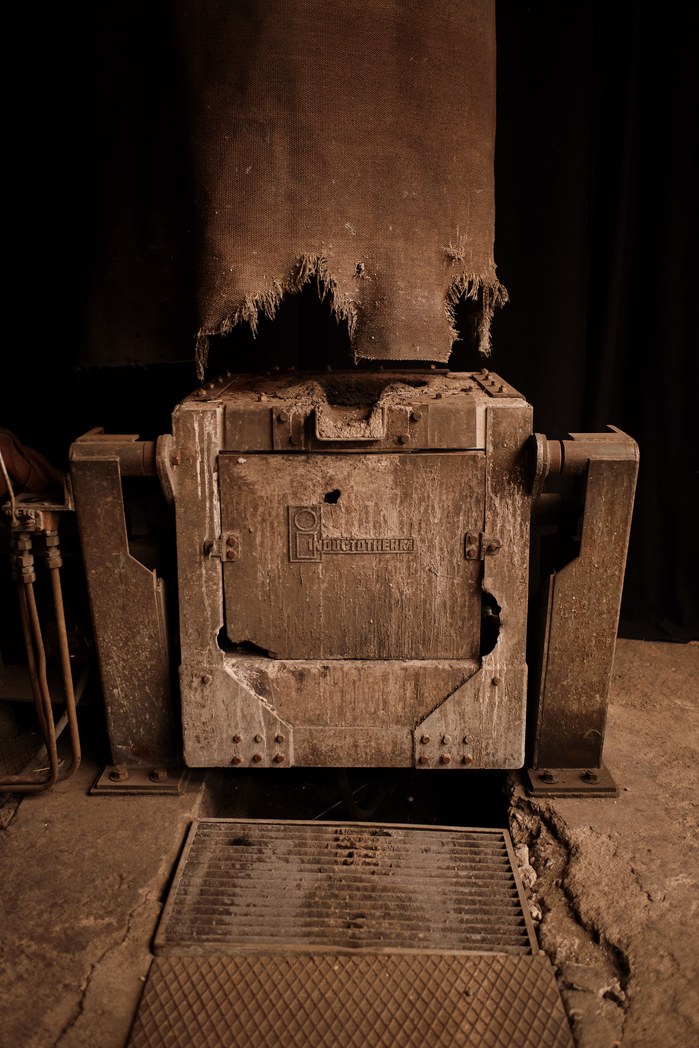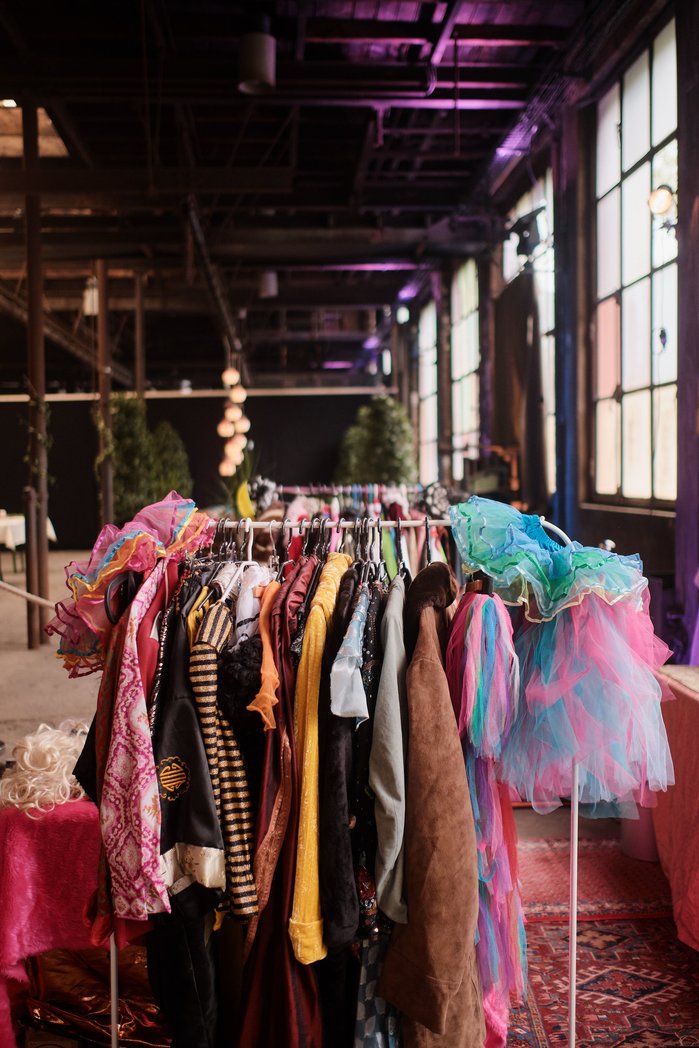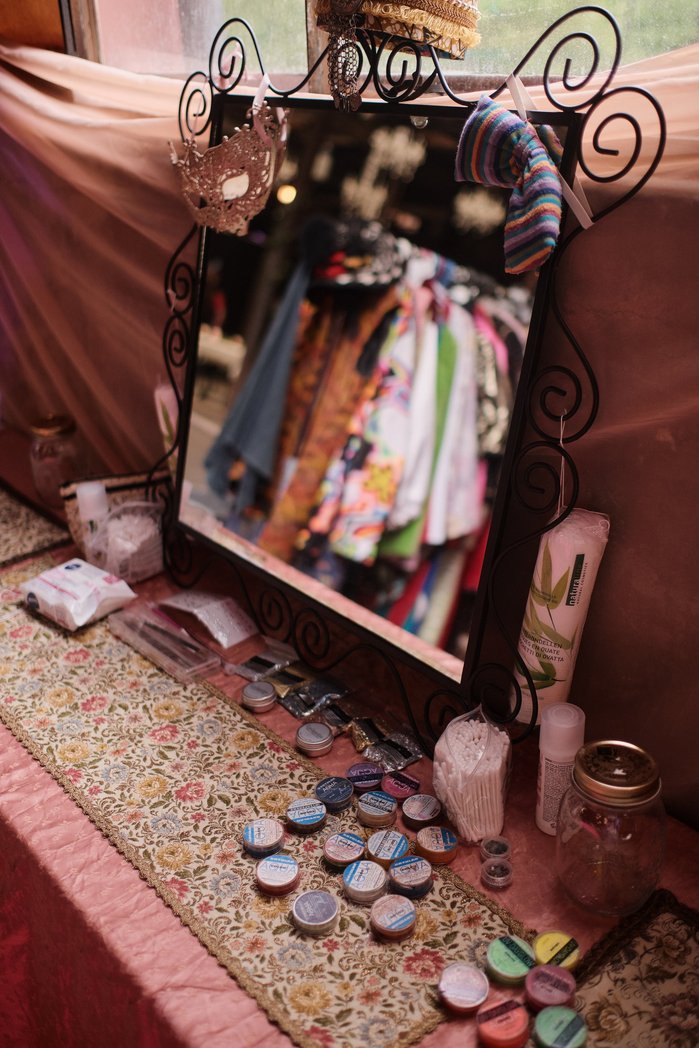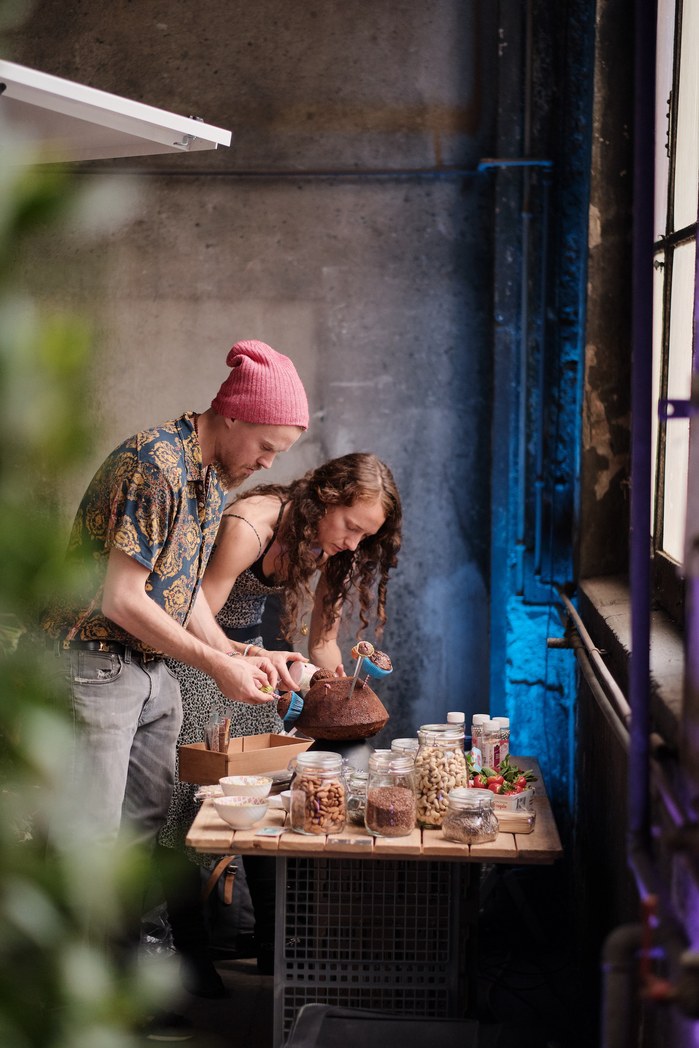 A little after everyone arrived the groom made an entrance escorted by his bodyguards..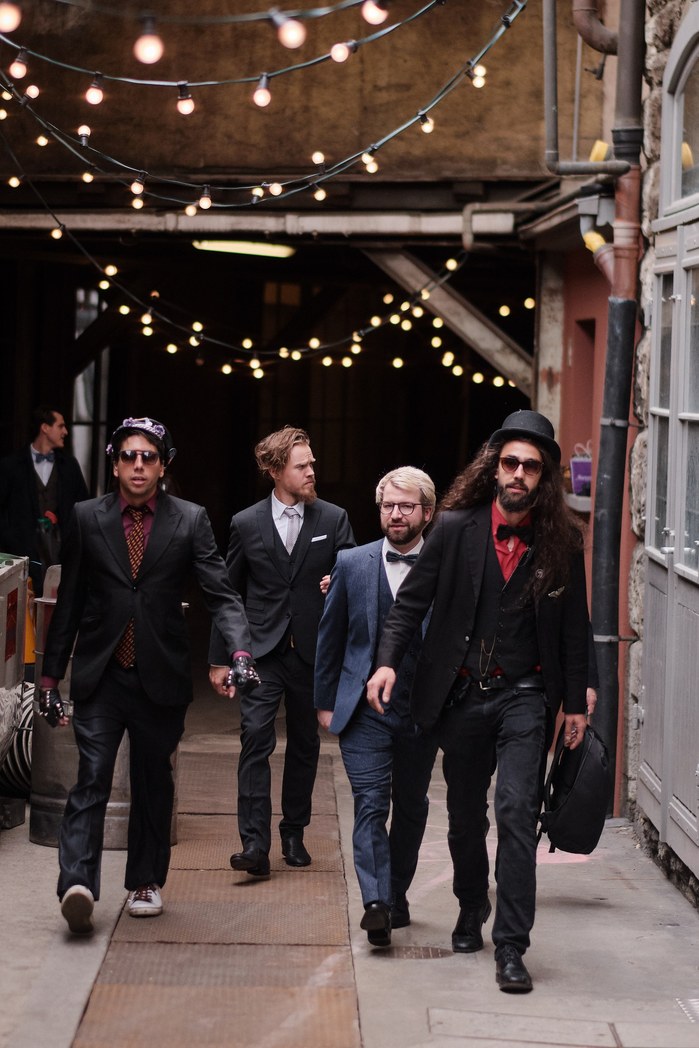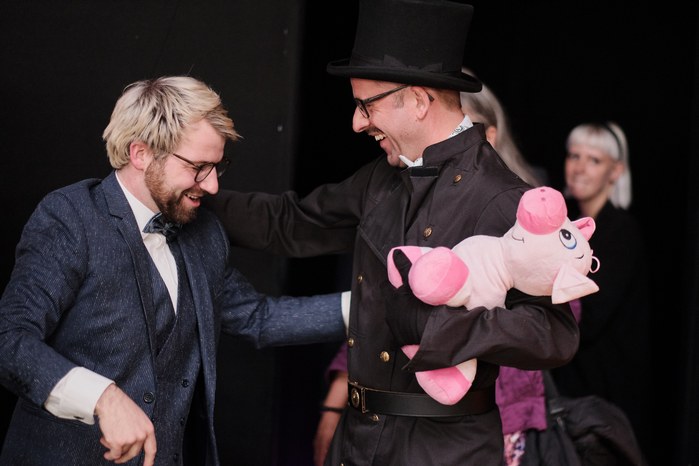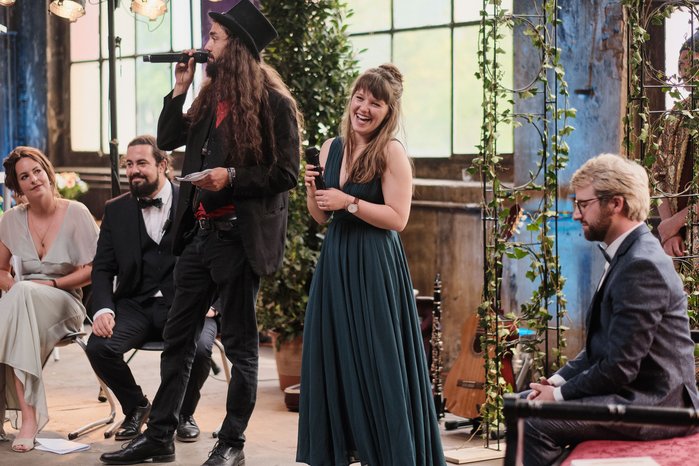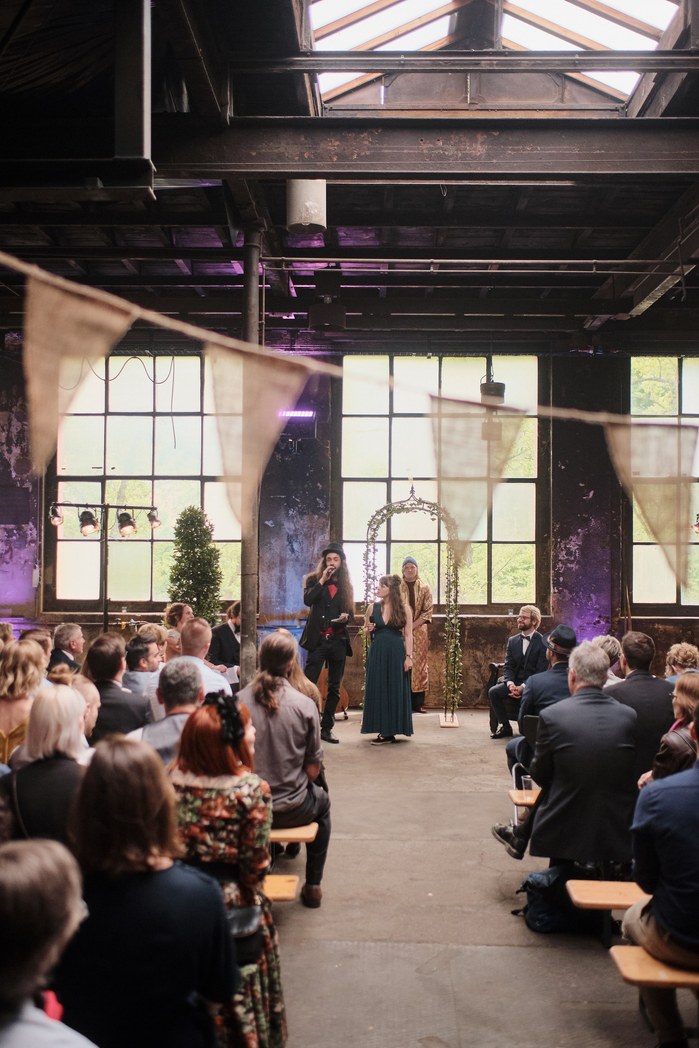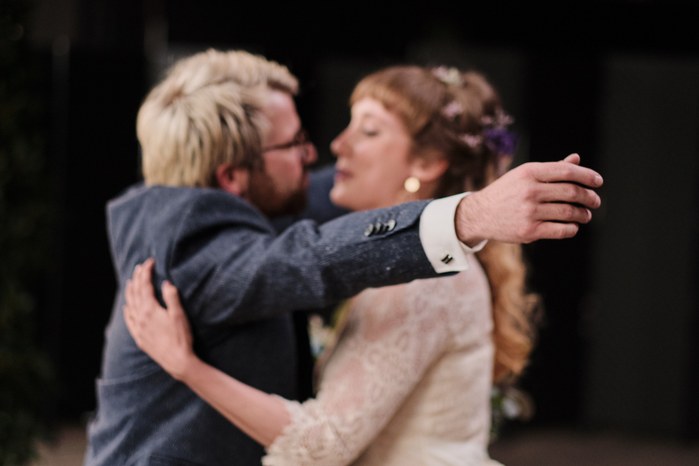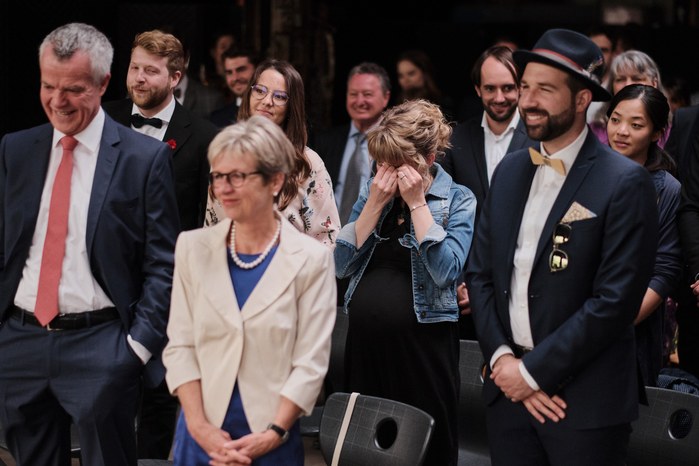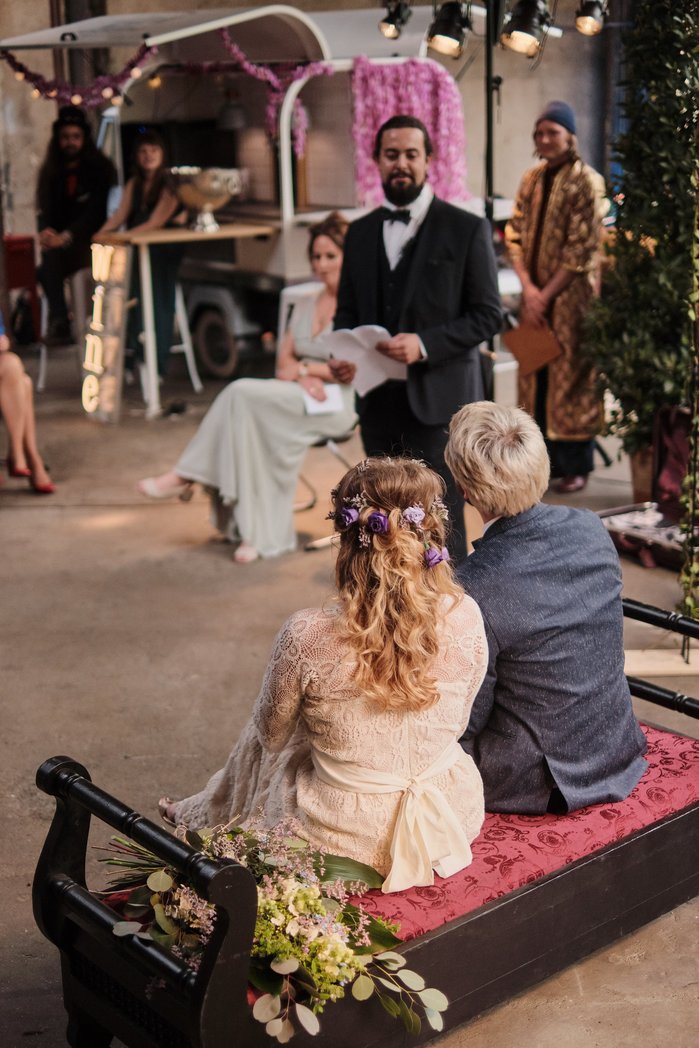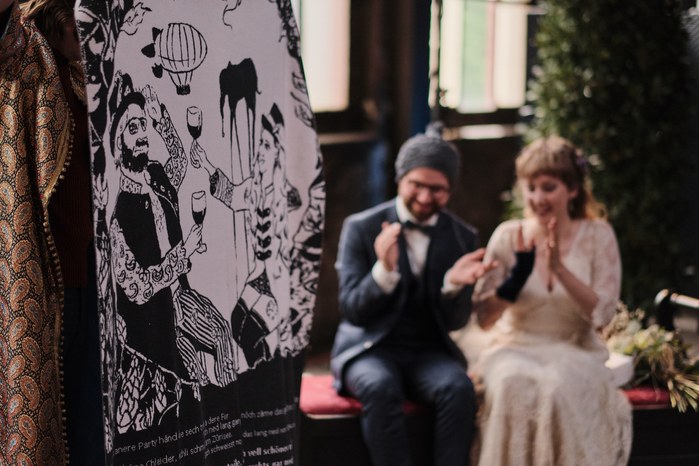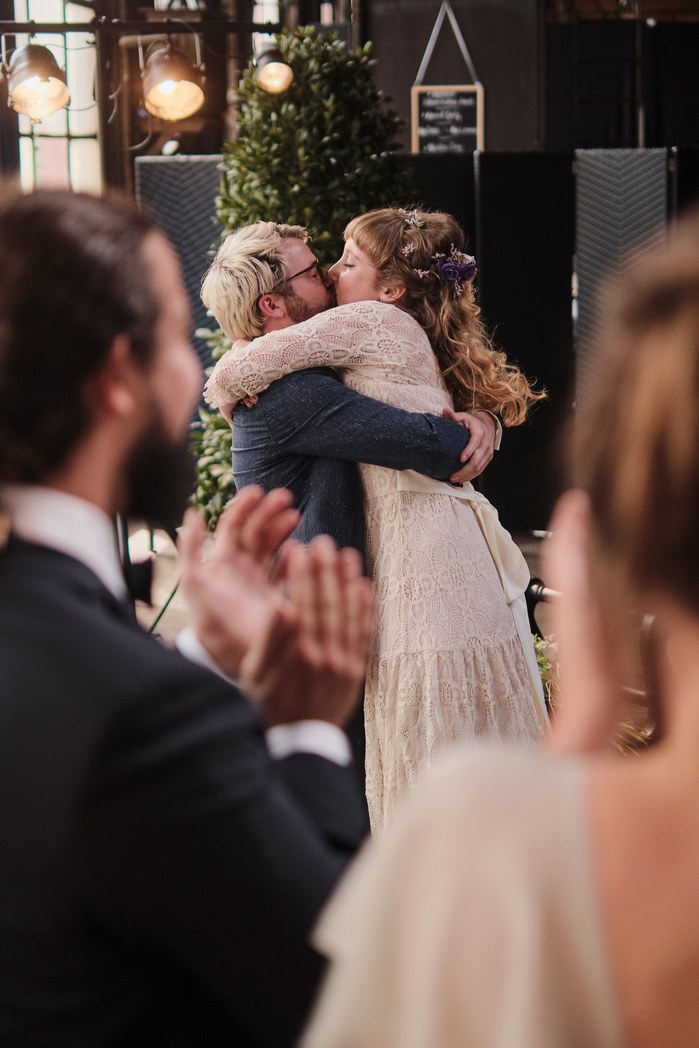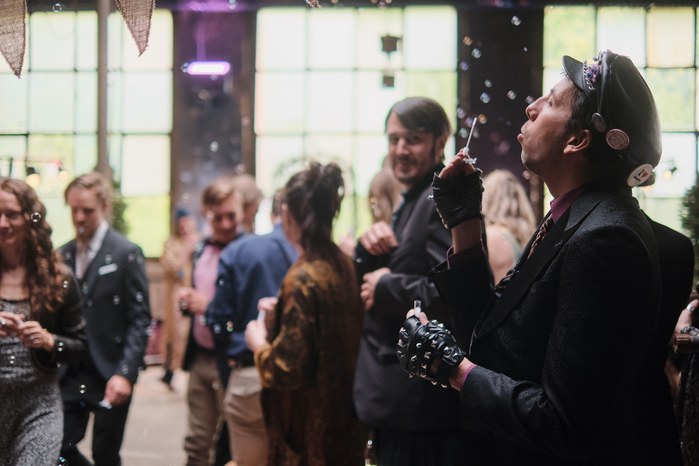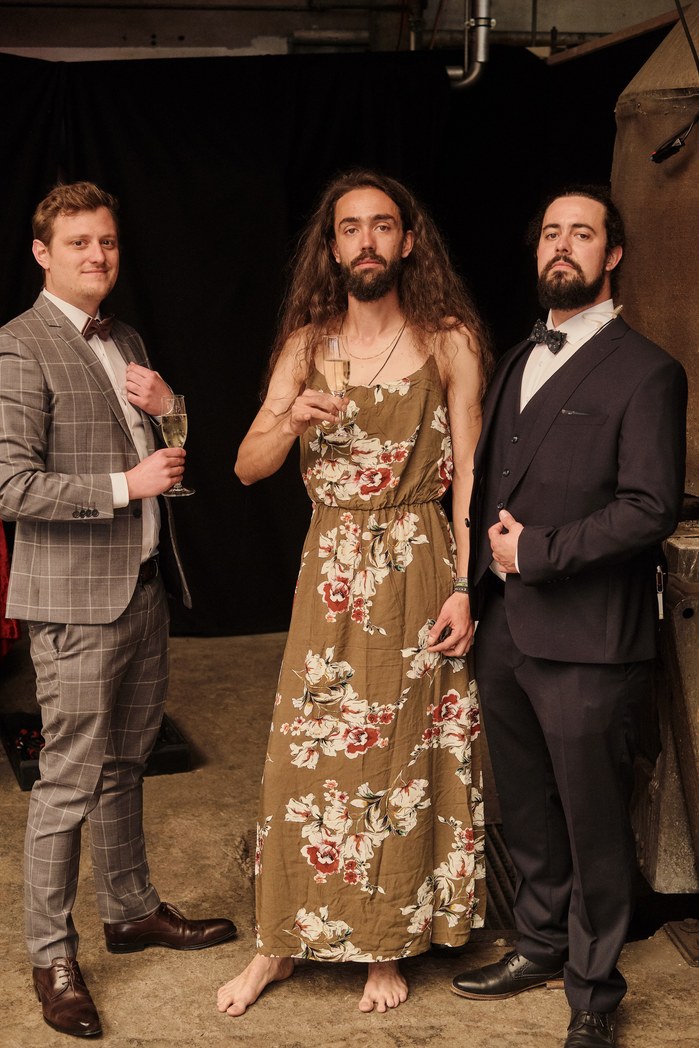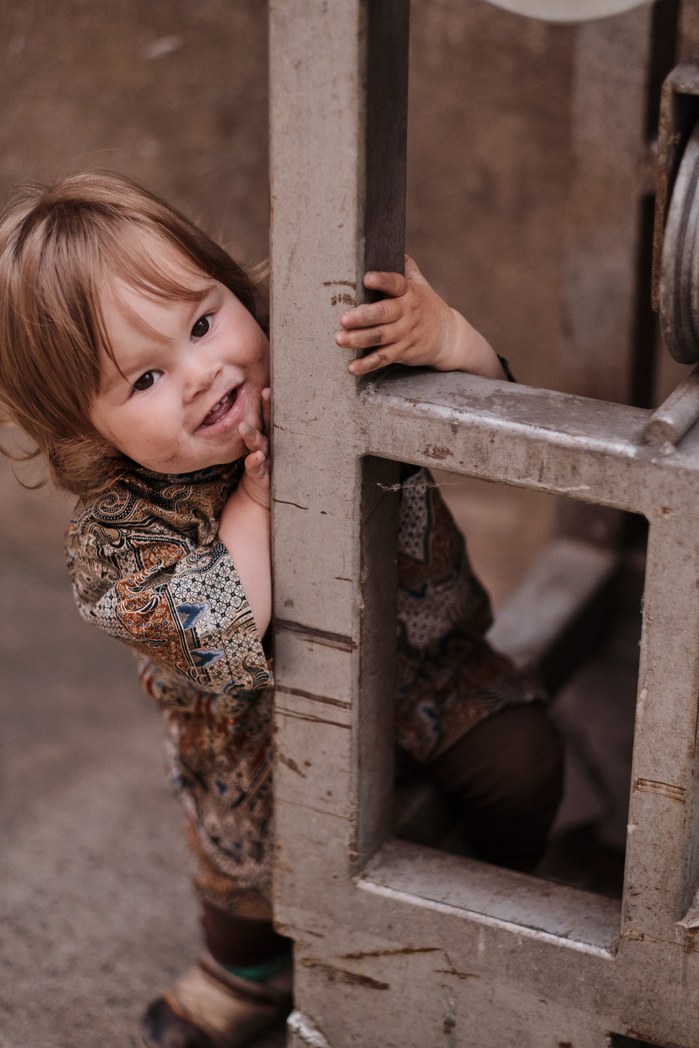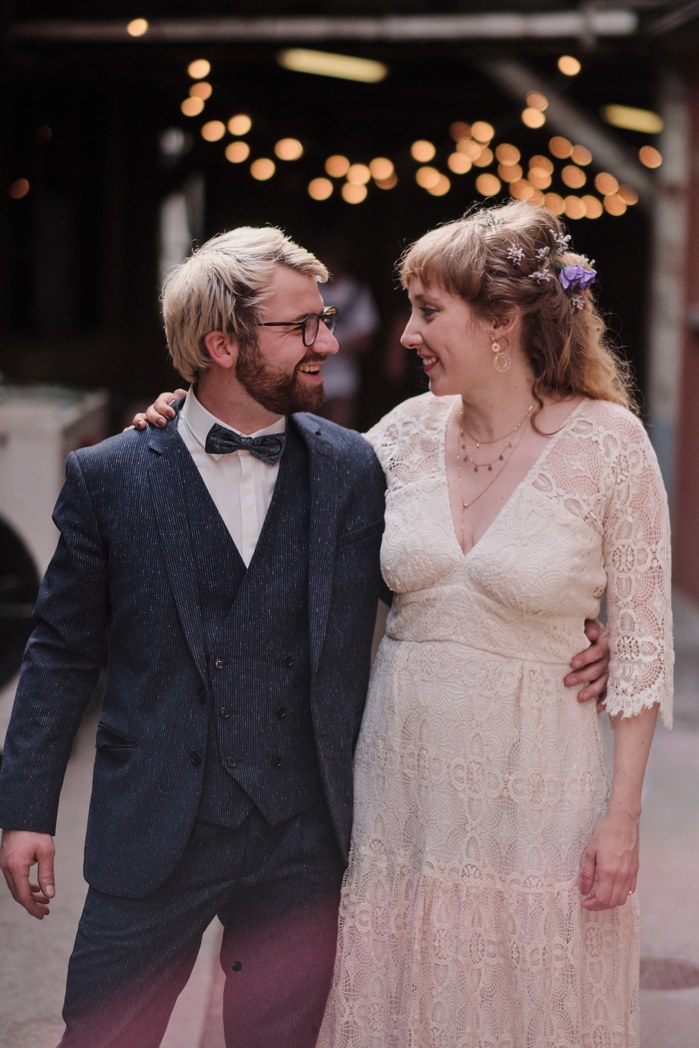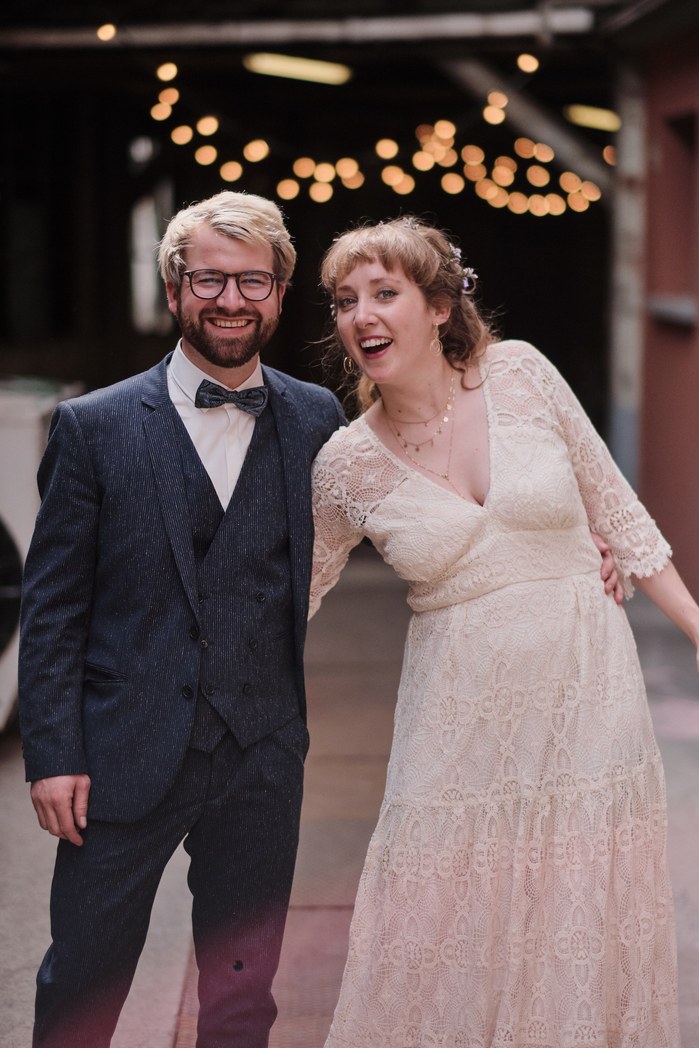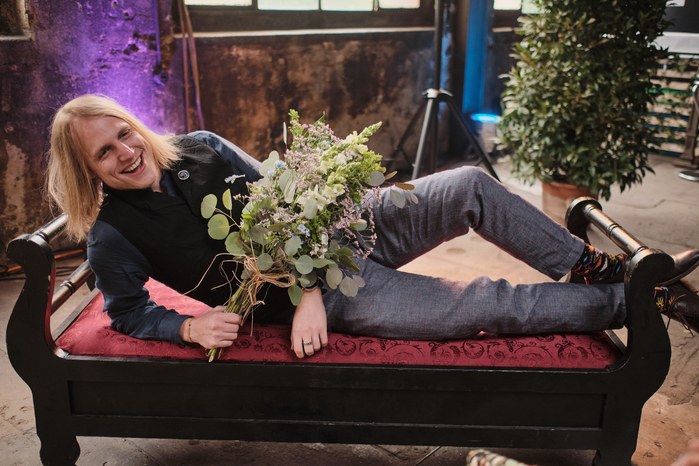 Definitely not allowed, but who could help not playing around with heavy machinery?
During reception there was a game of spin the wheel where you could win a pin or a bridal spanking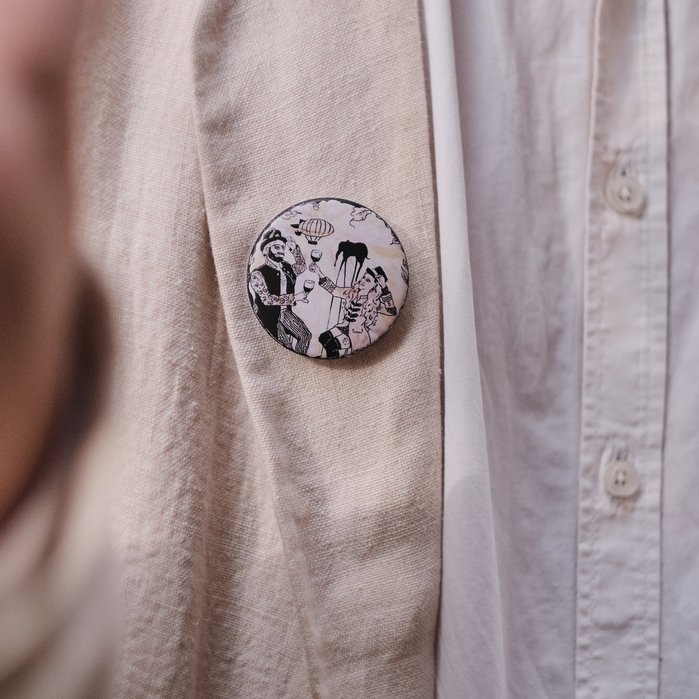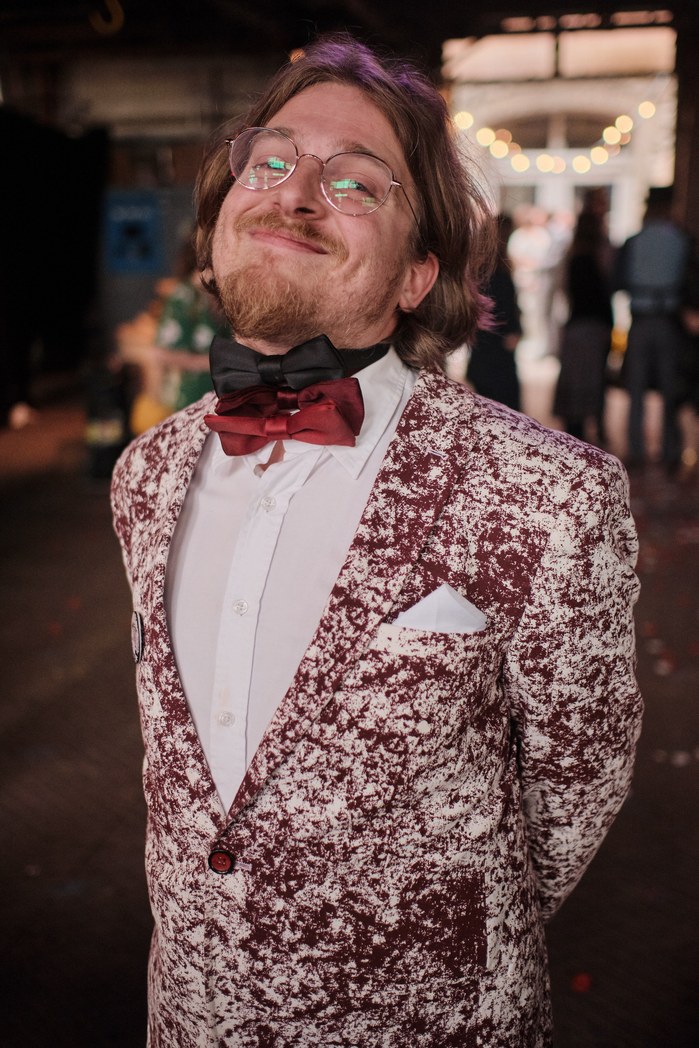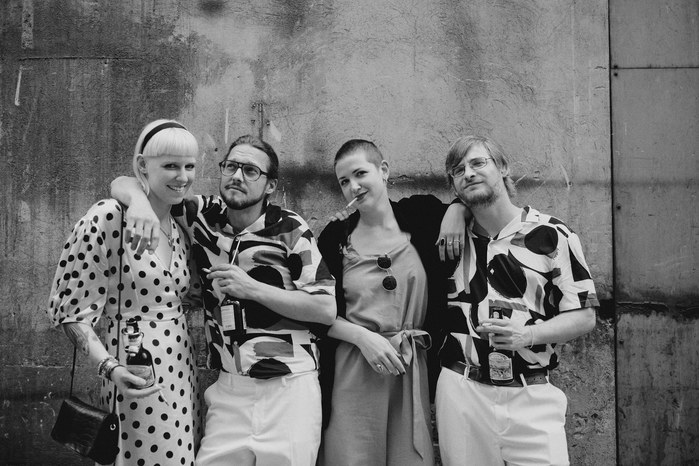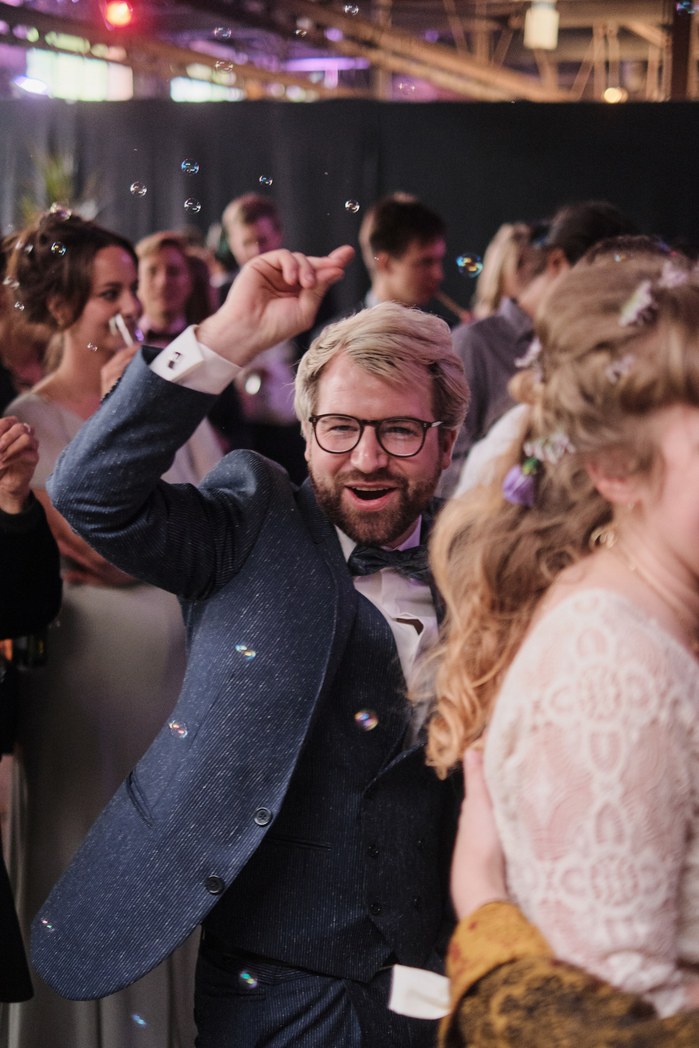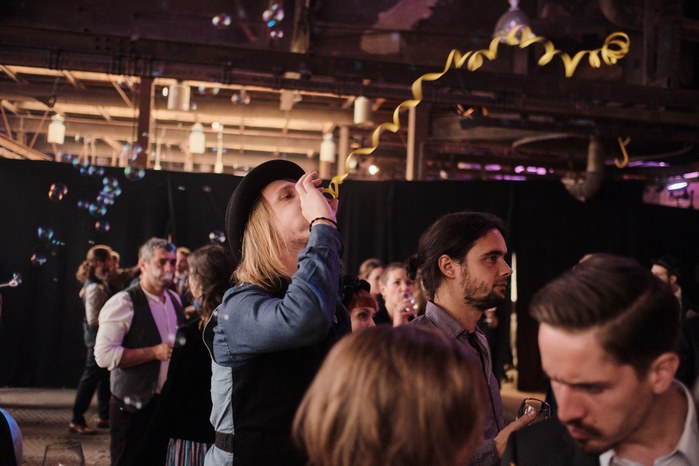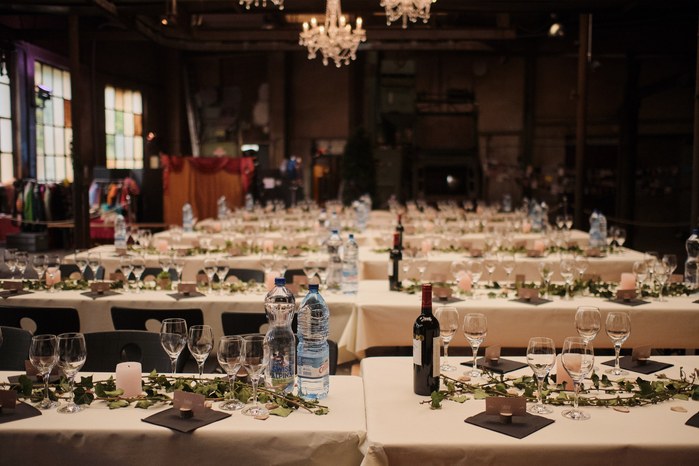 When it was time to sit for dinner, everyone went looking for their seat, searching around for quite a while.. Until they realised that all name tags were just random names.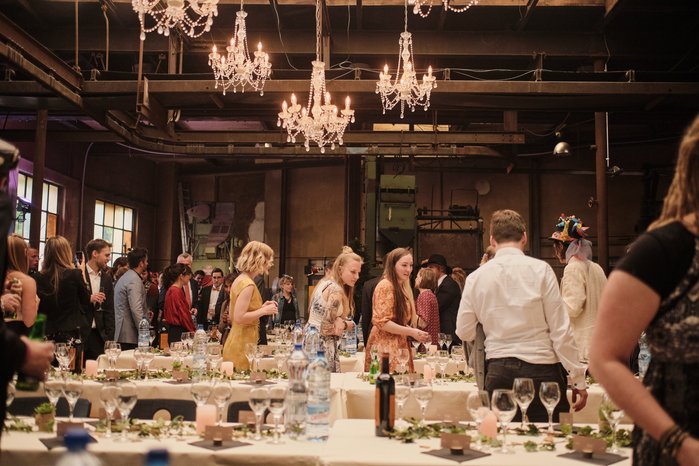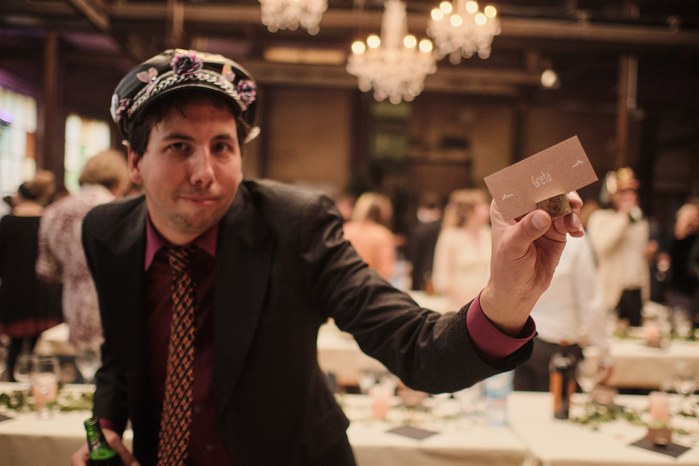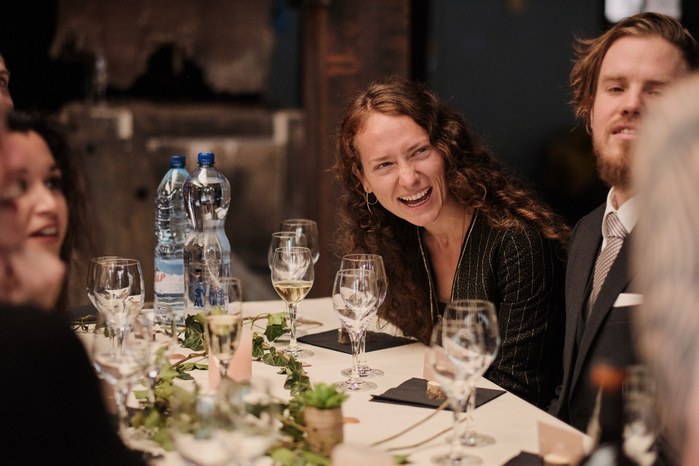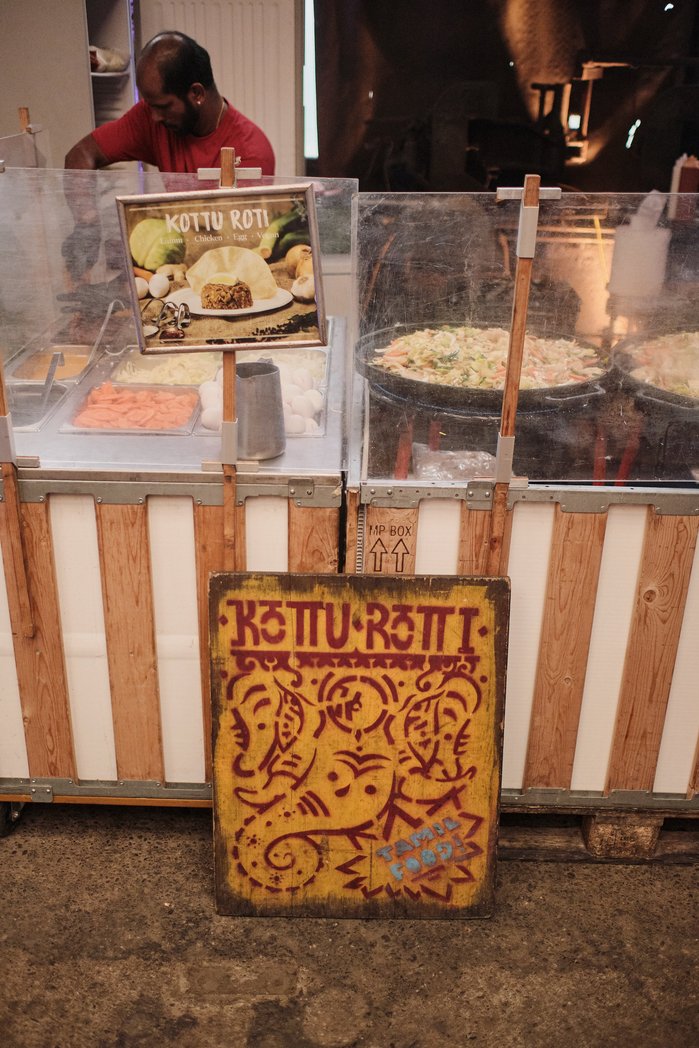 The delicious dinner was provided by a foodtruck serving Sri Lankan street food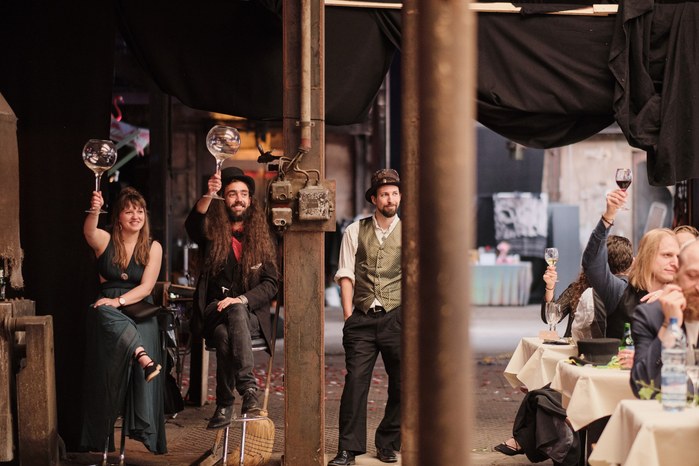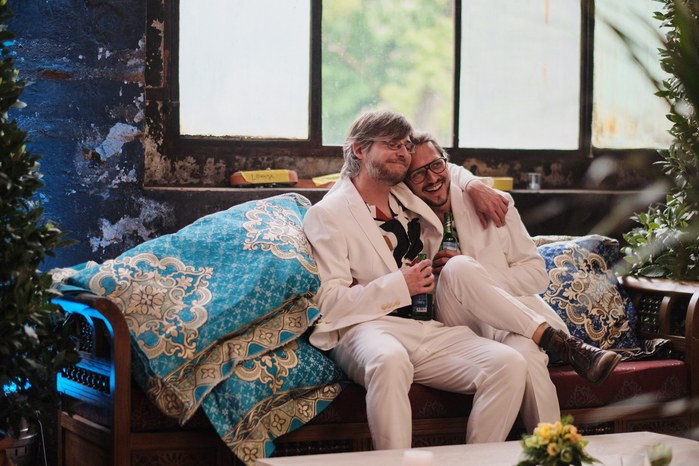 And then it was game-show time! Behind a screen, Philip & his two brothers were answering questions from Anja while inhaling helium balloons. She had to guess which one she would go on a date with.. And guessed right!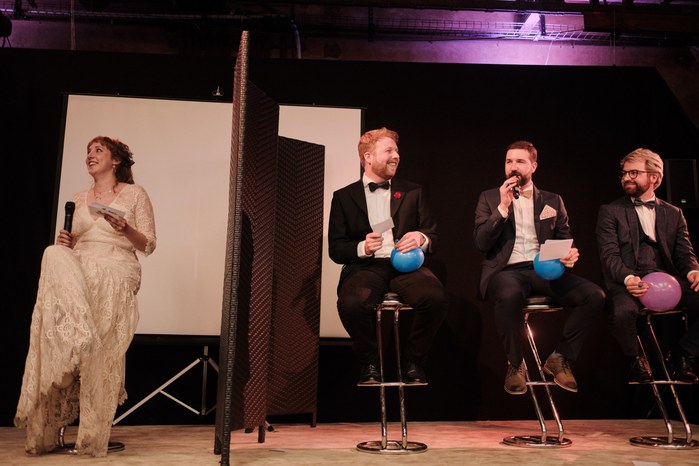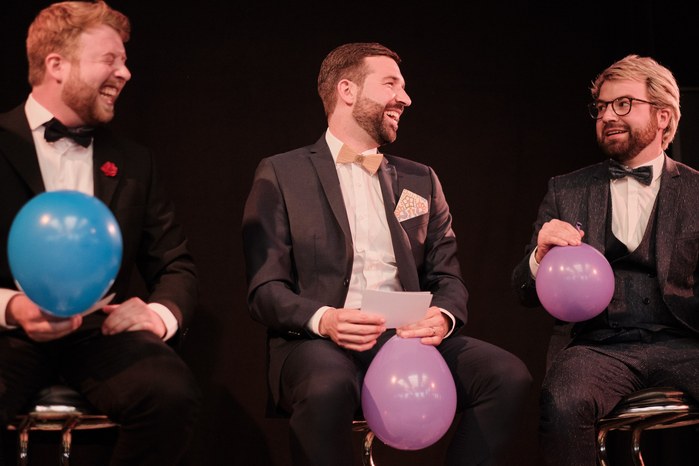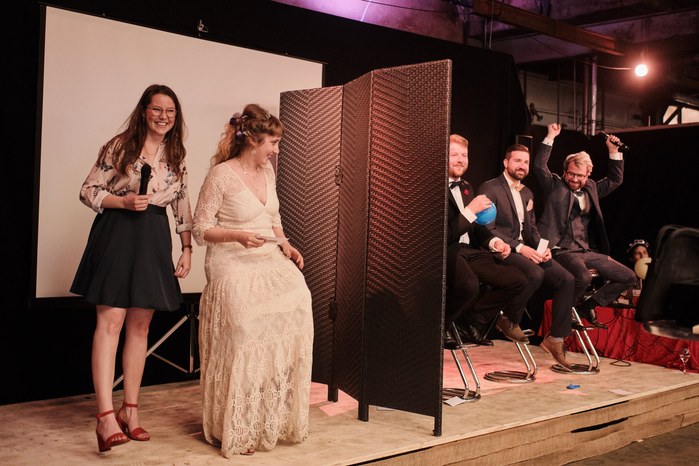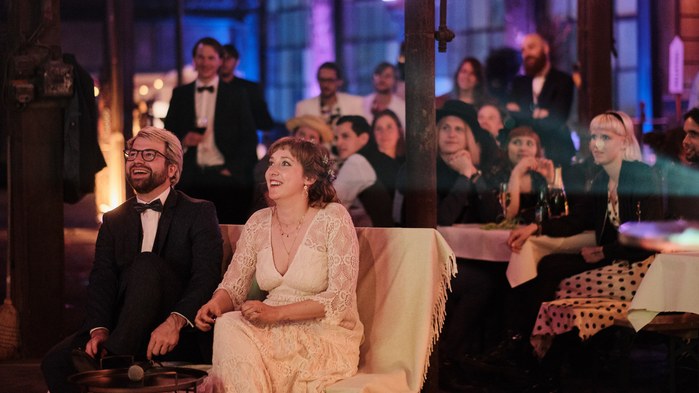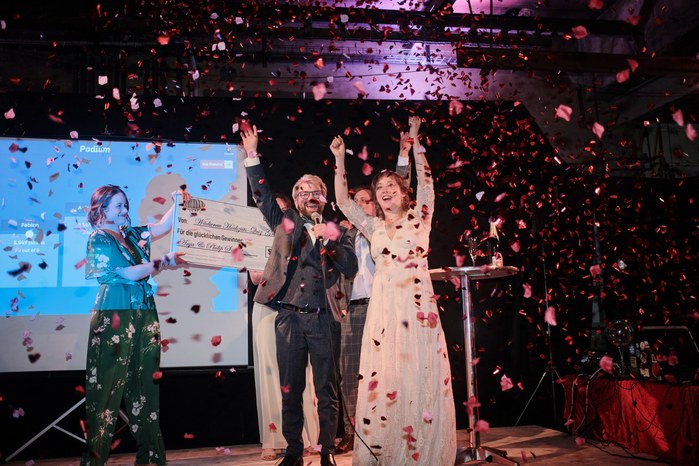 After dinner, a quiz show where everyone could answer questions about the couple using their phones. And the winners were.. Anja & Philip!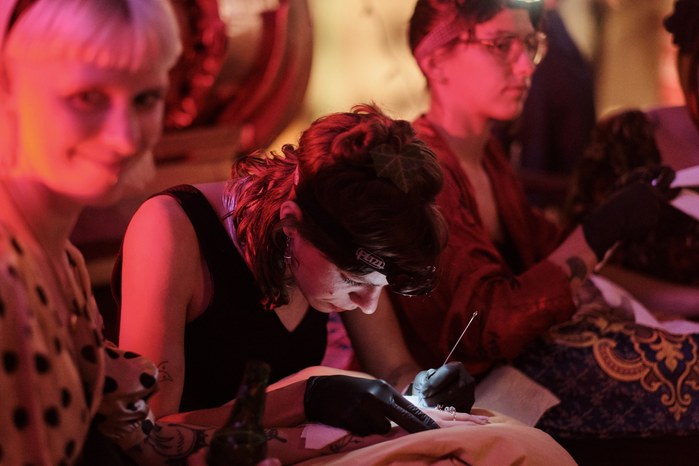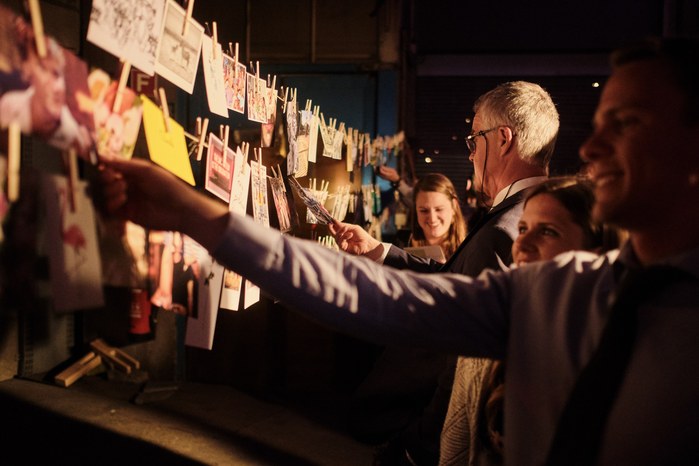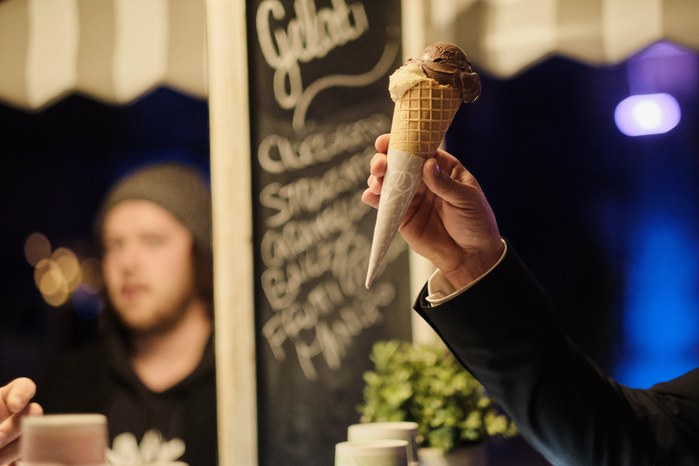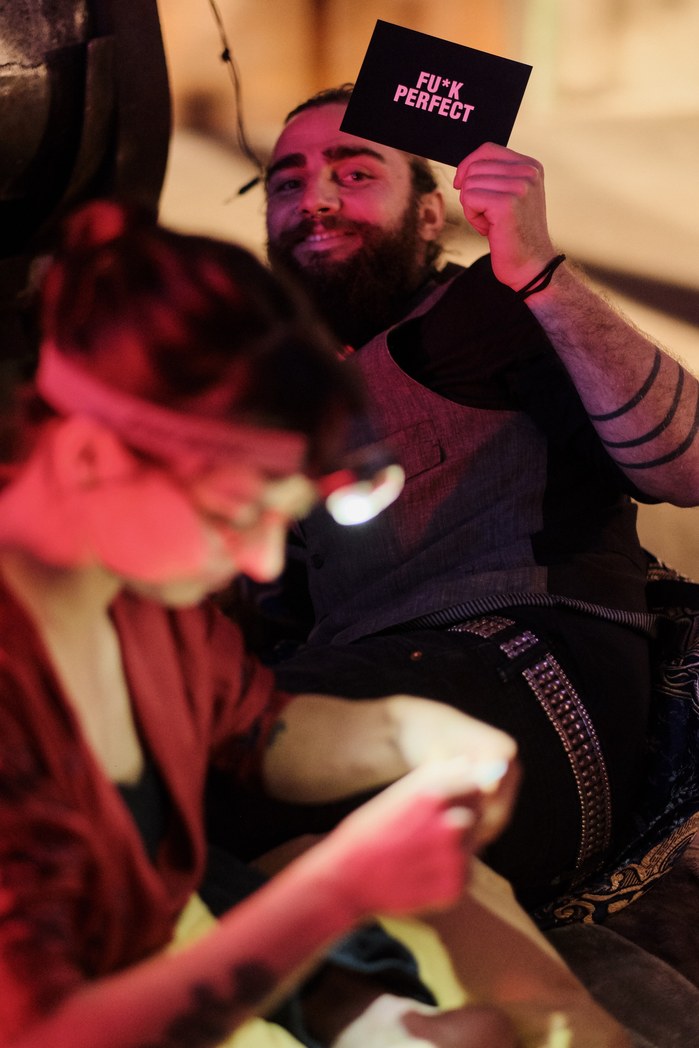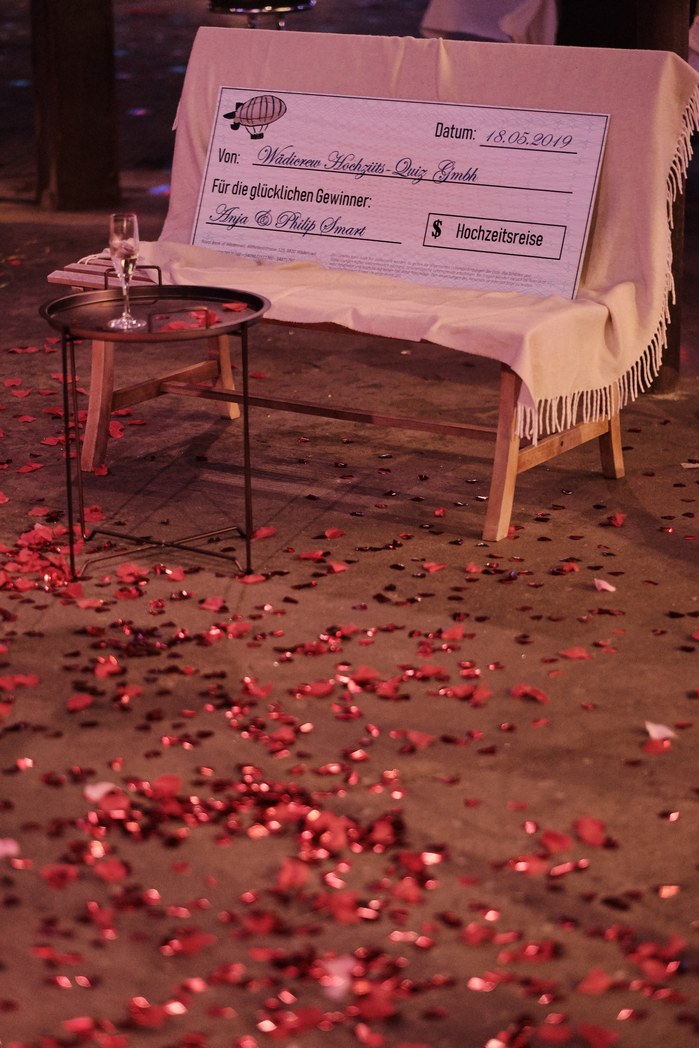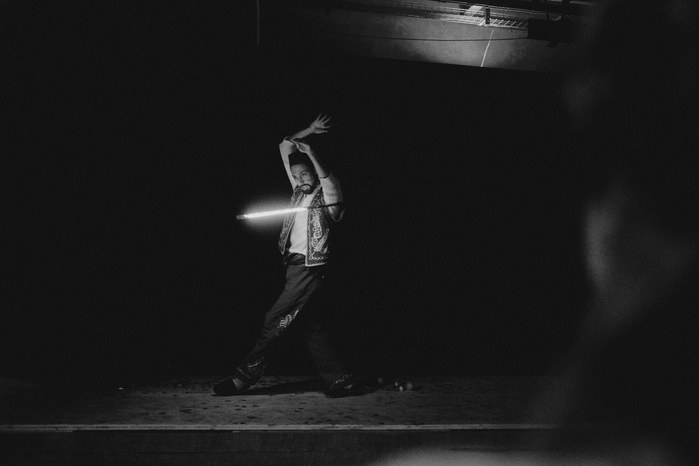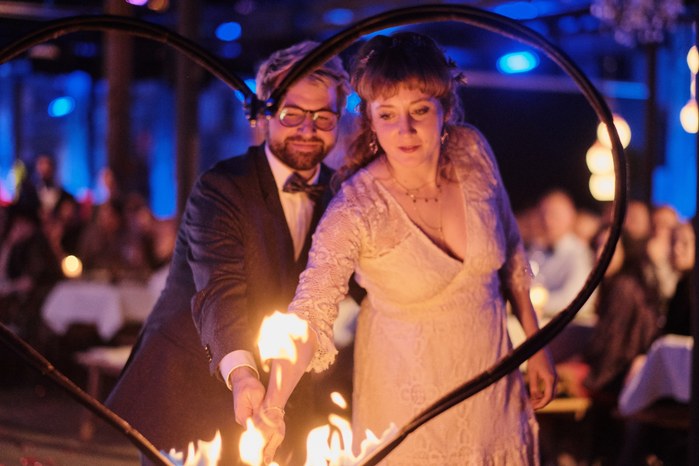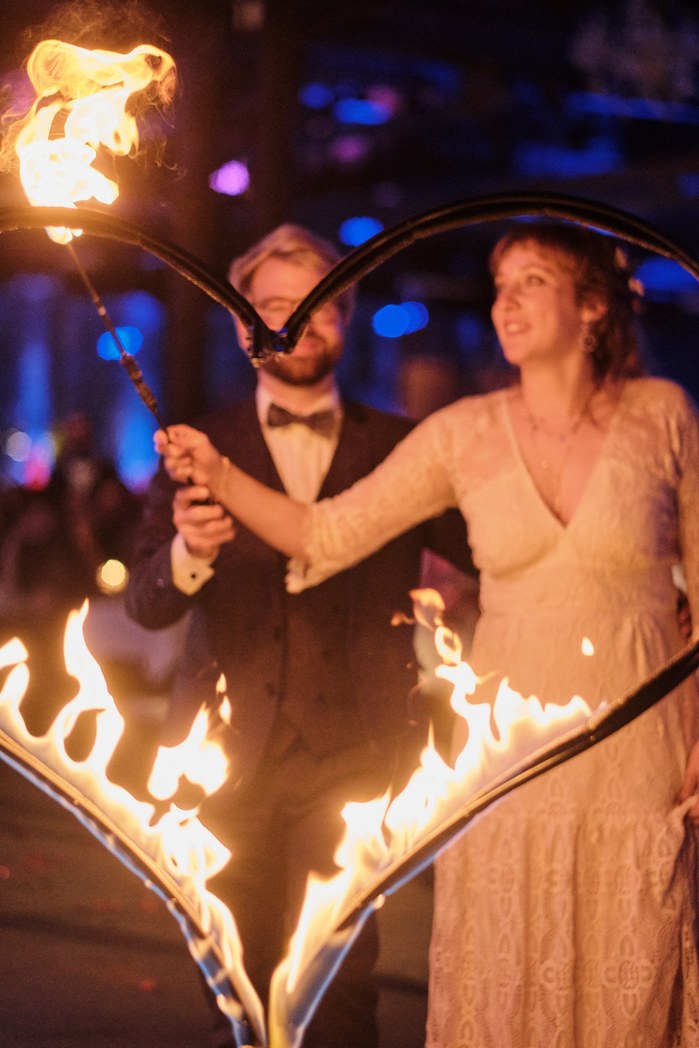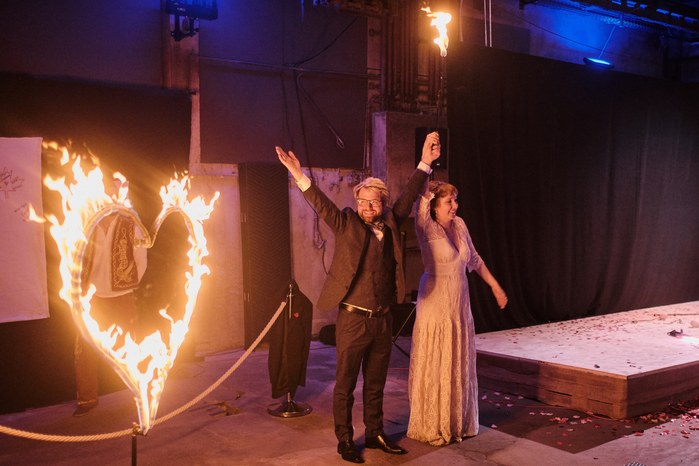 And then.. The most amazing party begins! Think Queen + Burning Man + Steampunk + Mariachi + Flamingos & Cava.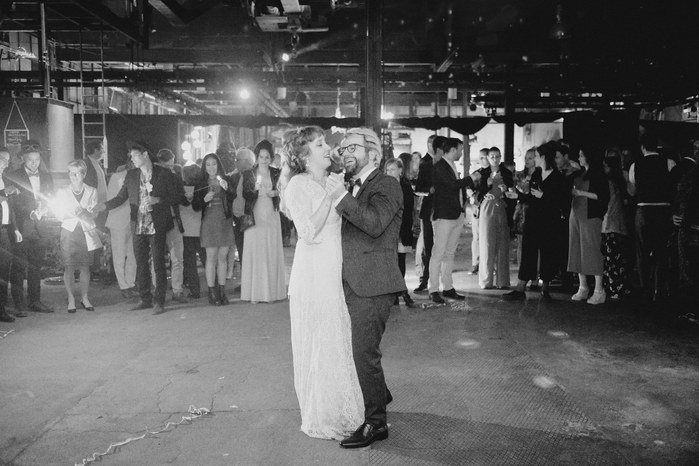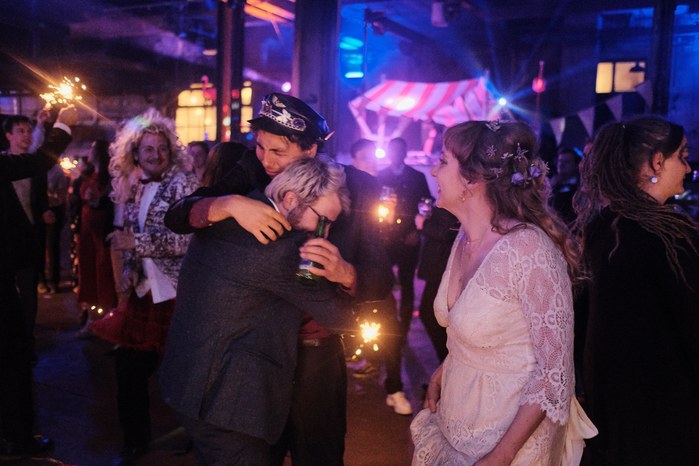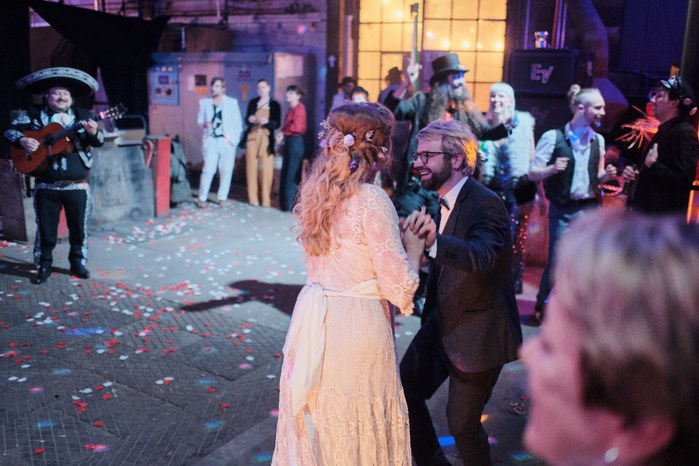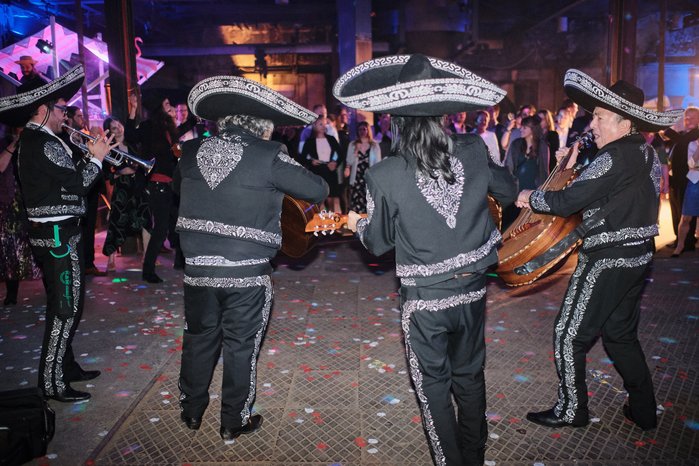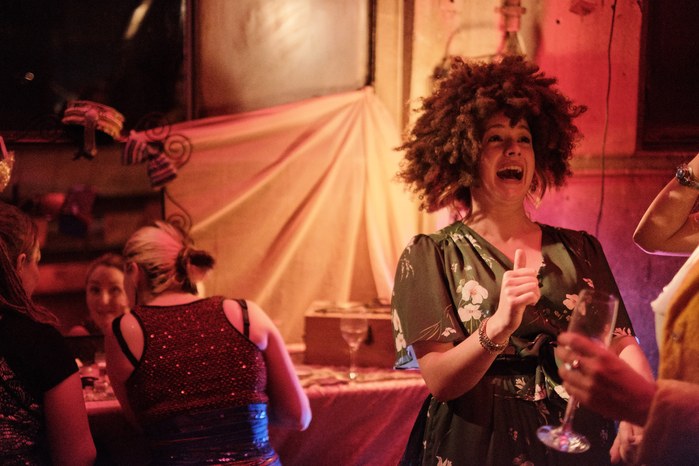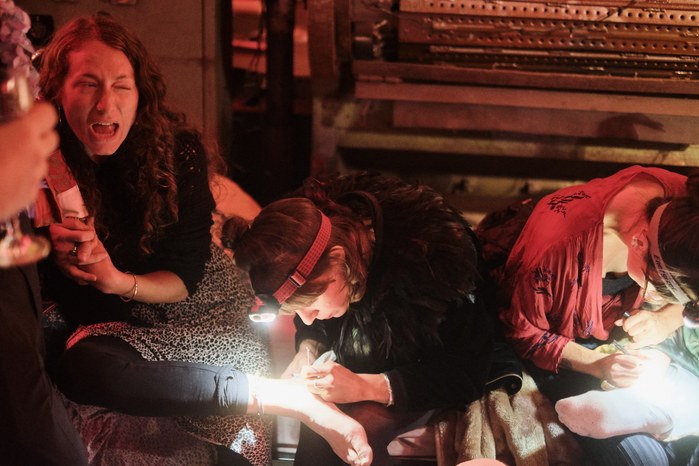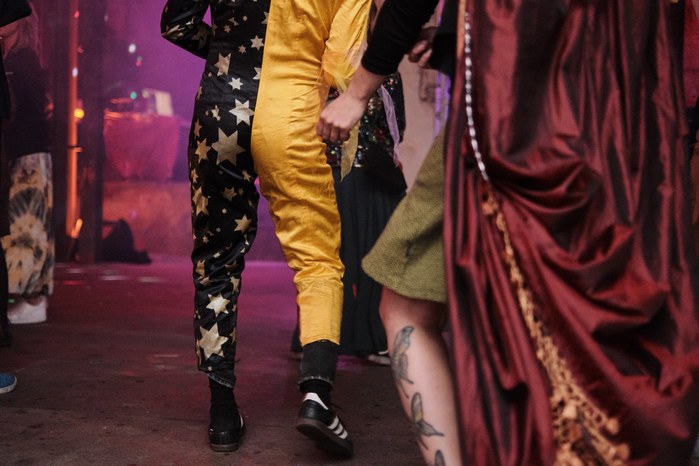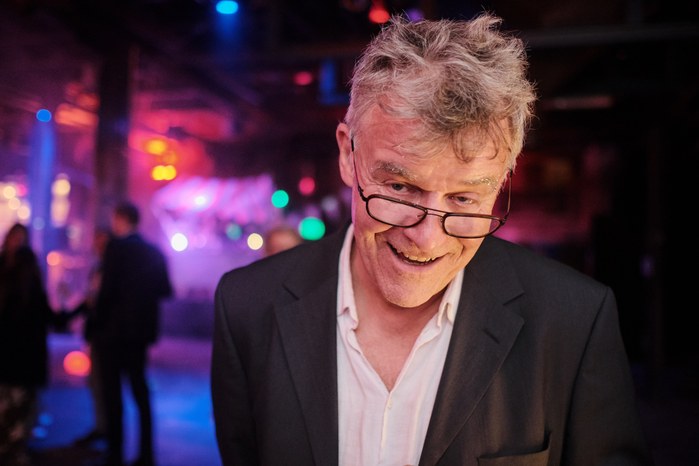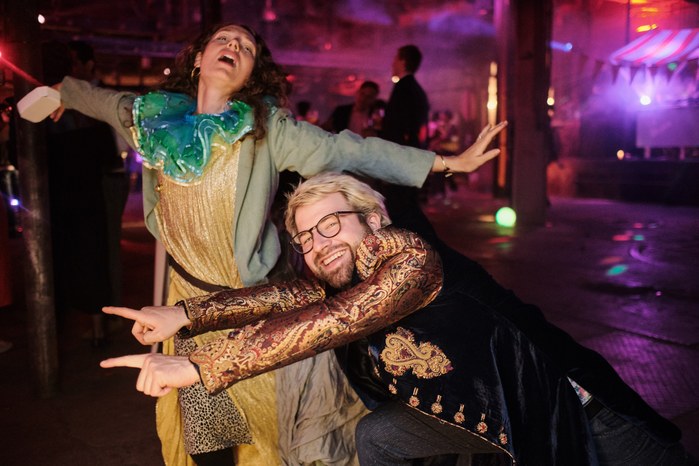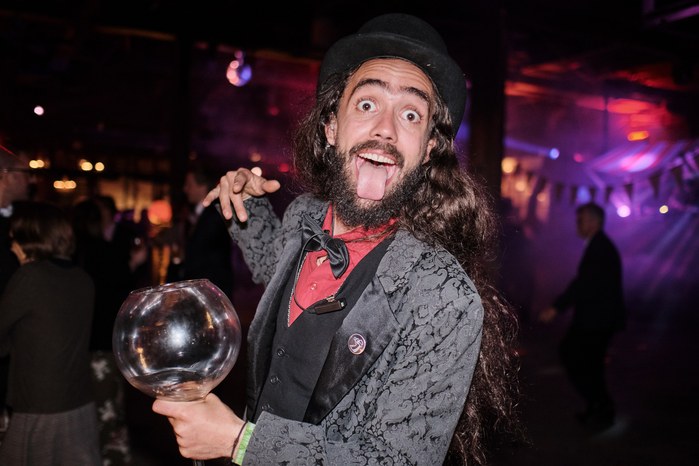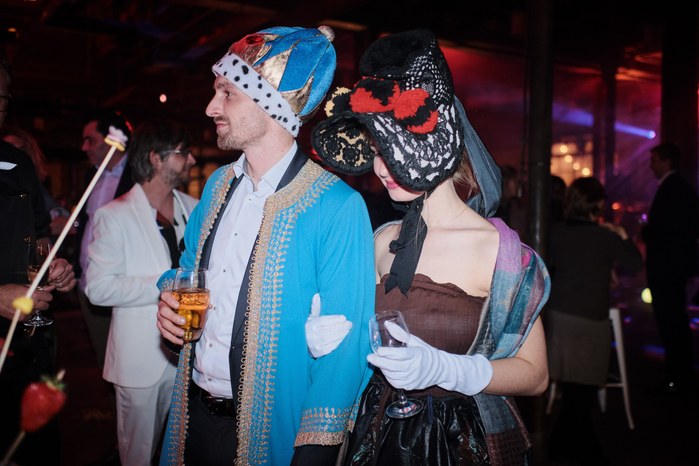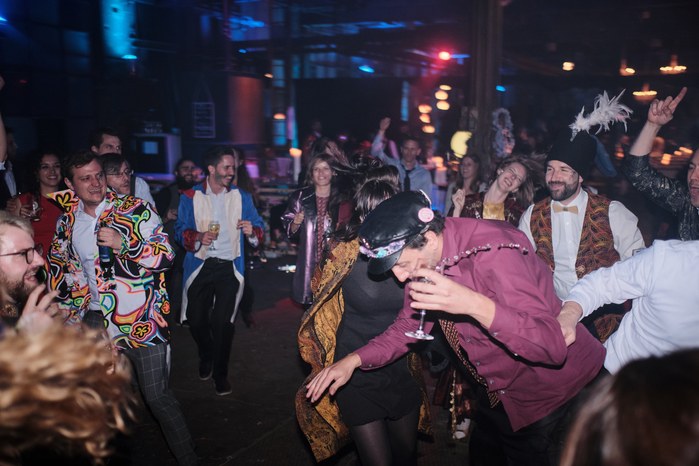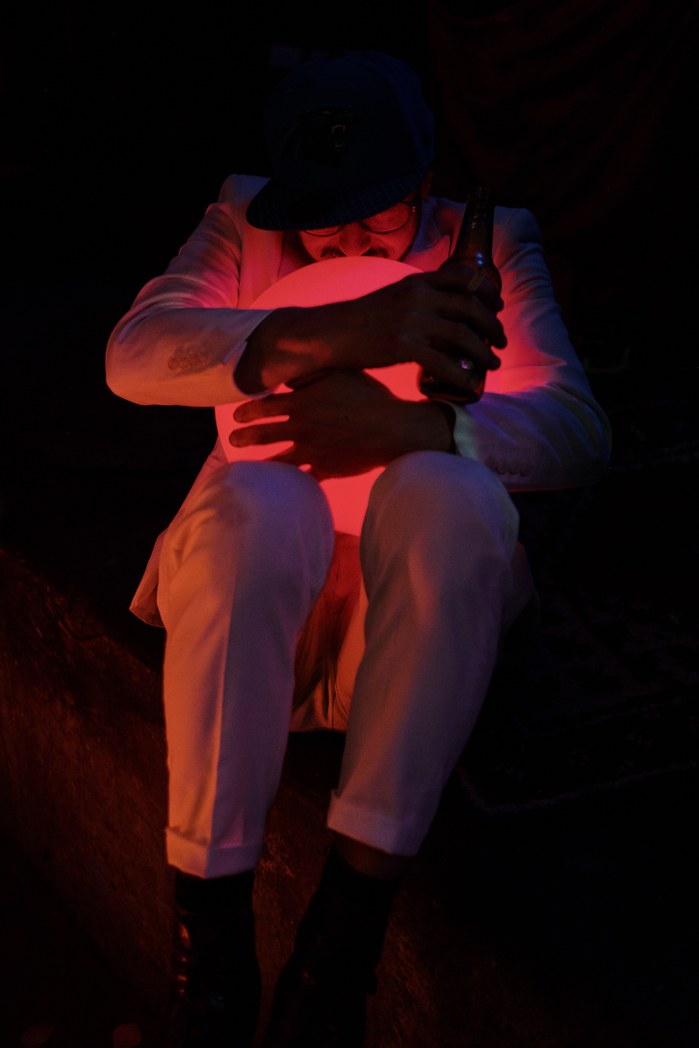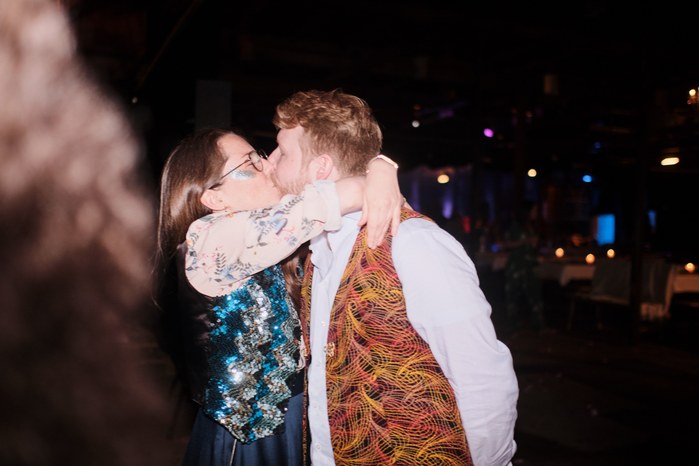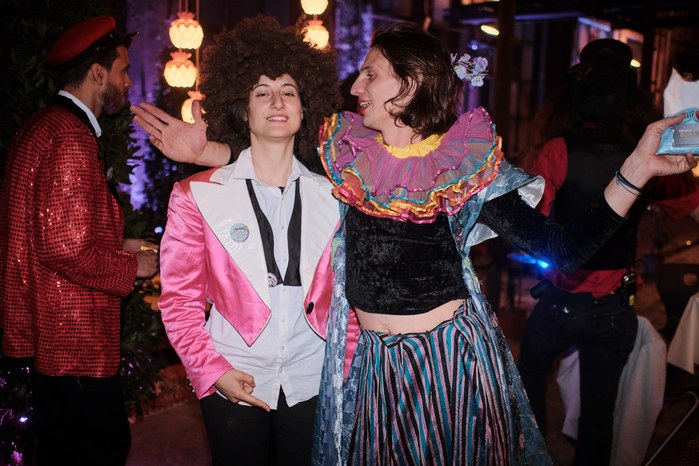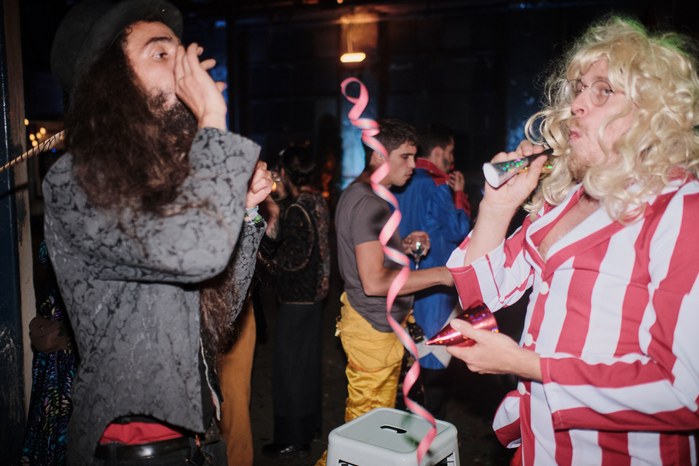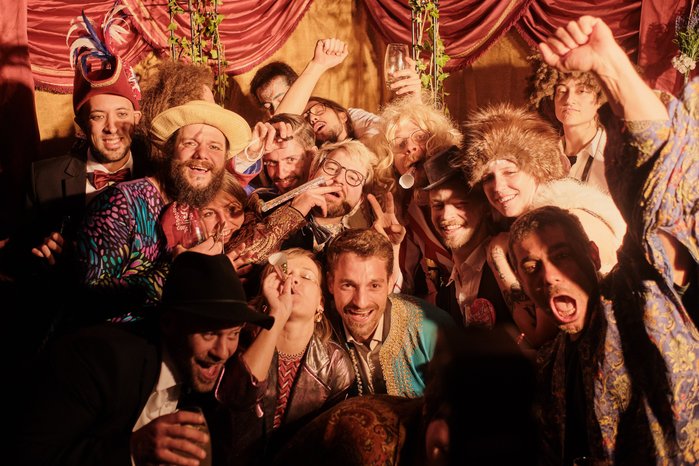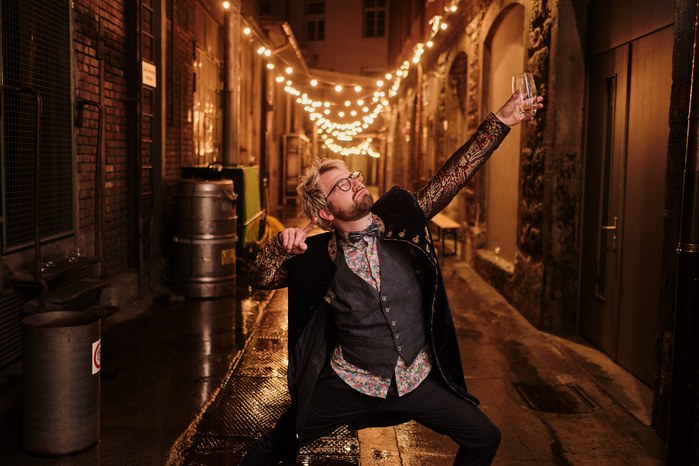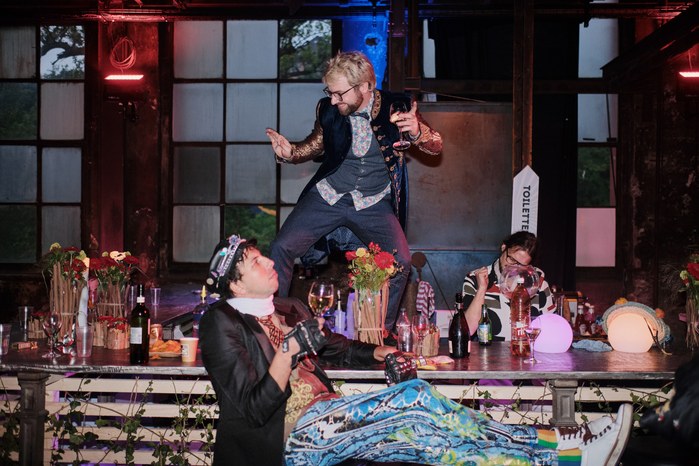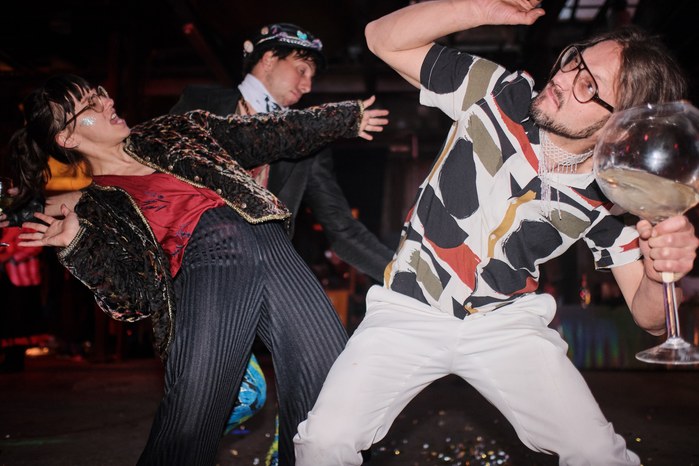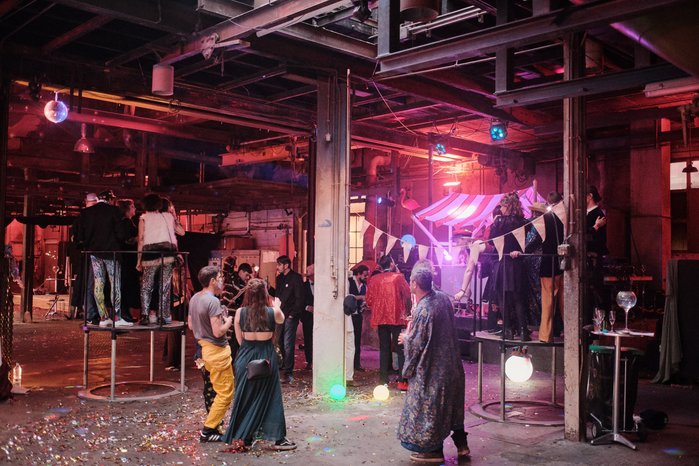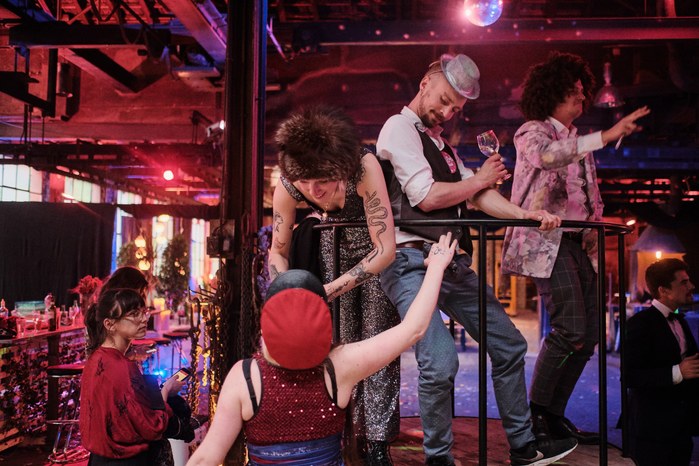 I left around 7am, at the beginning of dawn, and the party was still going strong.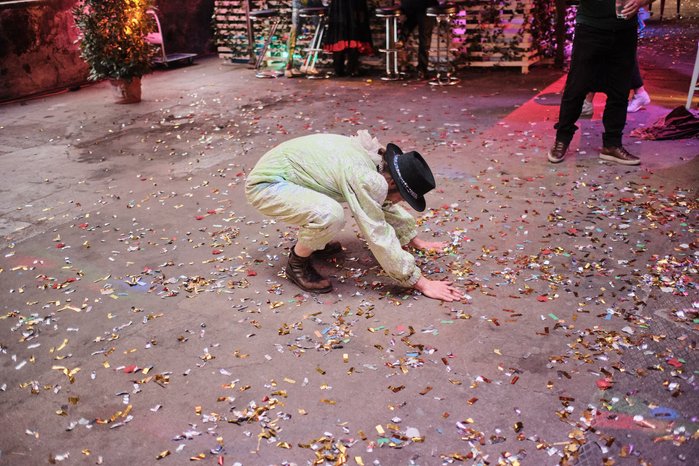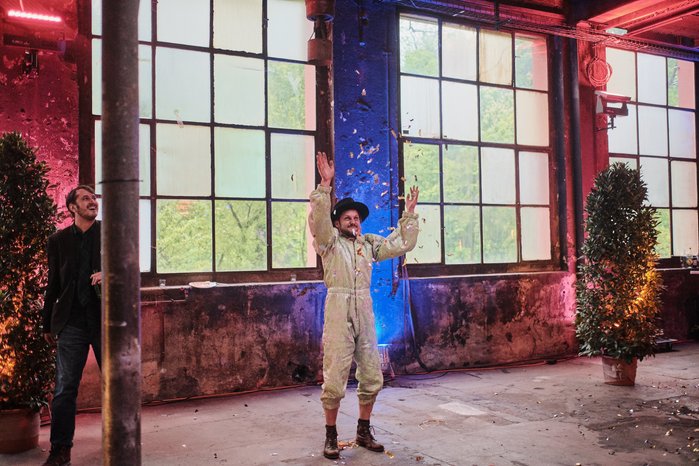 The photos in here are about 10% of what they received in the full gallery.. And I was so amazed by this day I decided to also shoot some small clips in between photos that resulted in this video: